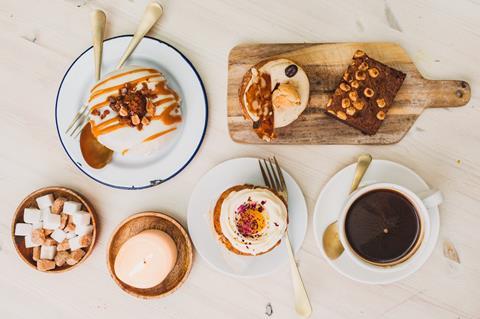 Birmingham-based Medicine Bakery has teamed up with app Too Good To Go to tackle food waste.
The artisan bakery hopes to prevent its food from going to waste by offering surplus produce via the free app. Consumers can use it to purchase a potluck 'Magic Bag' of treats and collect it at an allotted time.
Items on Medicine Bakery's menu includes handmade artisan breads, cronuts, cakes and pastries.
The bakery, which has venues in Birmingham and Wolverhampton, described partnering with Too Good To Go as a "no brainer".
"It is so upsetting to see the hard work of our bakers go to waste if, for one reason or another, our produce doesn't sell during normal business hours. Now, with Too Good To Go, we can make sure that all our food is enjoyed," said owner Francesca Jones.
Jamie Crummie, co-founder of Too Good To Go, said he was thrilled to have the bakery join its growing community of over 4,000 partner stores. These include Le Pain Quotidien, Paul UK and Patisserie Valerie.
"Not only does throwing away food waste the resources that go into creating it, but it also damages our environment, contributing to climate change. Each meal saved adds up to make a big impact," added Crummie.