Food waste is a persistent problem for bakeries as they seek to ensure availability for consumers while minimising surplus.
BBF, Toast Ale and SugaRich are among the host of businesses taking note of this issue and its impact on the environment and bakery bottom lines.
Here are five ways bakeries are tackling food waste: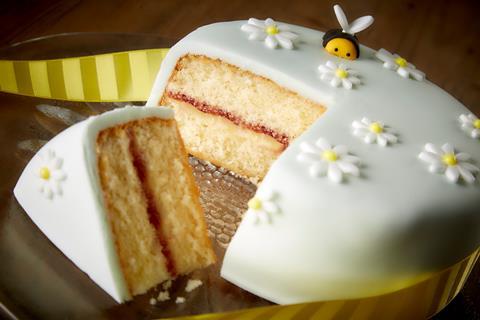 Partnerships
To kick start the fight against food waste, cake manufacturer BBF joined forces with the Waste and Resources Action Programme (WRAP) last year.
BBF pledged its commitment to the Food Waste Reduction Roadmap, an industry-wide programme led by insight firm IGD and WRAP. The initiative aims to ensure that the UK food industry works towards the UN's global Sustainable Development Goal 12.3 to halve global food waste, as well as WRAP's Courtauld Commitment 2025 targets.
Allied Bakeries and Waitrose have also signed up to the Food Waste Reduction Roadmap.
It has also made investments in infrastructure and rolled out training to educate and support employees on reducing food waste.
"Working to eliminate food waste will only have a positive impact on the environment. Food waste that is disposed to landfill generates methane – a greenhouse gas far more powerful than carbon dioxide. Not wasting good food and drink would have the same positive environmental impact as taking multiple cars off UK roads," says Mark Izzard, technical director at BBF Limited.
FareShare is another charity the cake maker regularly works with in its goal to fight hunger and combat food waste. In addition, BBF supports Company Shop, a redistributor of surplus food products.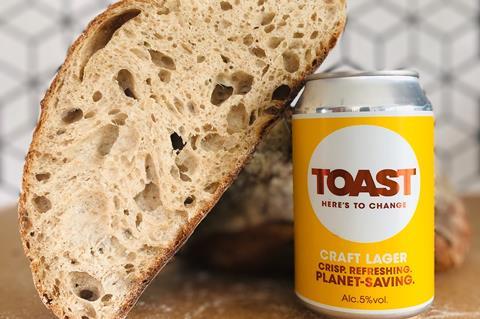 Beer and bread
Toast Ale gives new life to surplus fresh bread from the bakery and sandwich markets to replace approximately a third of the malted barley it would otherwise use to brew beer.
The Hackney-based brewery hopes to halve food waste in line with Sustainable Development Goal 12.3 by moving the entire brewing industry to a circular economy model, notes Louisa Ziane, COO at Toast Ale.
With bold claims of change, it's no wonder that Toast Ale collaborated with Warburtons last year to create Crumpet Beer, its first-ever non-baked product.
Warburtons segregated crumpets that were misshapen, too small or squished to be packed and sold, then shredded and dried them. The bakery business delivered them to Toast Ale, combining them with malt for the mash during the first stage of the brewing process.
In a bid to take things further, Toast Ale has launched Rise Up, a campaign to raise awareness of the impact the food system is having on the planet. It involves the brewery releasing a series of limited-edition beers in partnership with fellow B corps.
Coinciding with the campaign is a new Wheat Beer with Hobbs House Bakery. The beer, which is set to launch on 25 February, uses the bakery's surplus organic loaves, organic wheat and organic malt.
"Working with our main charity partner Feedback, we're raising awareness of the issues through our Rise Up campaign and calling on people to write to their MP, asking them to advocate for climate and nature in environmental policy making," says Ziane.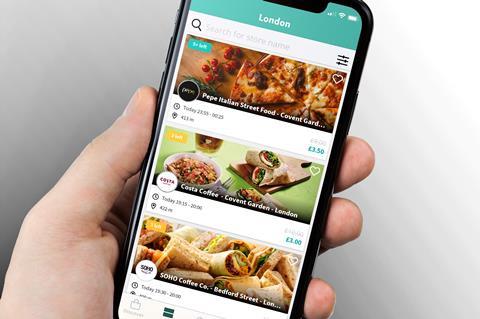 Apps
Described as 'community of waste warriors', app Too Good To Go knows the importance of sustainability.
The free app allows consumers to purchase unsold food from eateries at the end of service, to prevent it from being thrown away.
Last year saw the firm team up with a host of bakeries, including The Flour Pot Bakery, Medicine Bakery, Le Pain Quotidien and James Hall. Consumers can rescue unsold bakes by purchasing a 'magic bag' of treats to collect at an allotted time.
The 'magic bags' contain a selection of surprise surplus goods, from croissants to muffins, sourdough and rye bread.
"In the UK, we've saved over two and a half million magic bags," explains Paschalis Loucaides, UK manager at Too Good To Go. "Bakery is my biggest focus for 2021. I fundamentally believe that an indulgent baked good has a huge risk of food waste. We're currently working with 994 bakeries in the UK and I hope that number increases to 3,000 this year."
Animal feed
Some bakeries want to combat food waste, but don't know where to start – Lancashire-based Cherry Tree Bakery can attest to this.
After struggling to find an outlet to repurpose its surplus product, the bakery contacted feed manufacturer SugaRich. The partnership meant its surplus product was turned into animal feed.
Cherry Tree's operations director Julie Page realised that the entire process of managing waste responsibly had to encompass more than just taking it away.
"It's got to be a cost-effective disposal method and work with our company processes. If you're not filling the collection vessel, it's not going to generate a viable return and cover the haulage charge. Before we got SugaRich involved, in order to manage our increasing surplus volumes, we resorted to general waste, which cost us more money and was a completely undesirable and wasteful solution," says Page.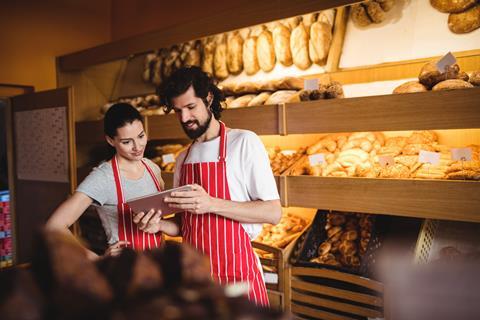 Education
Customers haven't always been keen on using surplus bread in the fight against food waste.
Ziane notes that a unique challenge has been explaining Toast Ale's circular economy story to potential customers.
"It was a novel concept when we set up in 2015. There were negative connotations about using surplus bread, and people expected the beer to taste unusual. More people understand zero waste principles now and the need to tackle the 44% of bread wasted in the UK. Winning Great Taste Awards across the range has encouraged people to taste and discover that our beer is like regular great-tasting craft beer," she adds.
Too Good To Go, meanwhile, is spearheading an education and policy movement.
The app is working together with schools and universities to teach the next generation how to value resources and protect the planet. It has developed a range of educational tools and resources for students such as articles, quizzes, case studies and recipes.