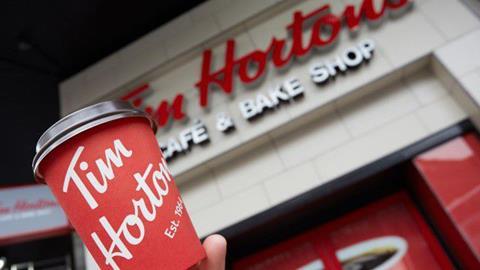 Canadian bakery and café chain Tim Hortons is to open a 6,500 square feet site in Leicester city centre.
The café will open in East Gates later this year and will have seating for more than 150 customers.
The building it will be located in dates back to 1885, when East Gates Coffee House first opened and created a popular spot for coffee lovers during the temperance movement, said Tim Hortons.
"We're delighted to have secured a fantastic location right in the heart of Leicester for our largest restaurant to date," said Tim Hortons UK chief finance and commercial officer Kevin Hydes.
"The beautiful and historic building is a true landmark within the city, and we hope will become a favourite destination for the people of Leicester."
Tim Hortons was founded in Canada in 1964 by its namesake, a professional ice hockey player. It now has more than 4,700 sites across the world and is well known for its signature Timbits doughnut bites.
The brand made its UK debut in Glasgow two years ago and now operates 21 sites in cities including Glasgow, Cardiff, Manchester and Belfast.
Tim Hortons was among the chains highlighted in British Baker's look at businesses that could change the shape of the UK bakery market.