From micro-operations serving a small community to global manufacturing giants, bakers of all scales are continuing to adapt recipes and working practices in the face of fluctuating costs.
With little sign of long-term stability in the price of inputs such as cereal, dairy, energy and packaging, bakers are finding ways to reduce costs and look for alternative options that may be less likely to fluctuate.
"We see more recipe reformulation occurring where the percentage of more expensive ingredients is lowered in favour of more competitively priced ingredients or ingredients with better availability," says Robert Gladstone, managing director of Silvery Tweed Cereals.
And Dawn Foods told British Baker it has had to act quickly to respond to ingredients sourcing issues and, as a result, introduce alternative ingredients that it can use without having to change specifications or recipes.
When it comes to what is driving cost increases, many factors have been at play, and volatilities can be traced back to political instability, impacting global supply chains and availability.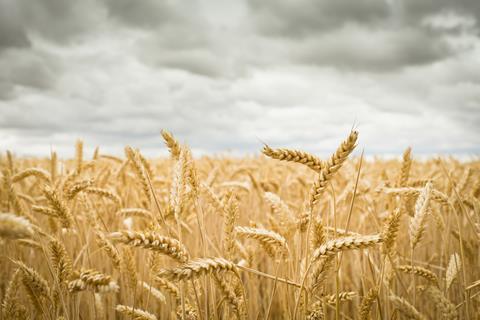 Maize and wheat
One key factor in bakery ingredients sourcing has been the ongoing war in Ukraine.
"In the case of maize and wheat, Russia and Ukraine are both major suppliers, and therefore supplies suffered an immediate shock which still hasn't fully recovered," explains Robert Lambert, marketing manager at Ulrick & Short. "Additionally, these are the base of much animal feed, further having knock-on impacts on other sectors of agriculture."
At the time of publication, the outlook for milling wheat remains unclear as UK Flour Millers has yet to publish it harvest and market briefing which sets out the implications of the crop for the flour market. The report is based on insight from millers and the trade body's contacts across the grain supply chain, as well as market and quality information provided by the Agriculture and Horticulture Development Board (AHDB).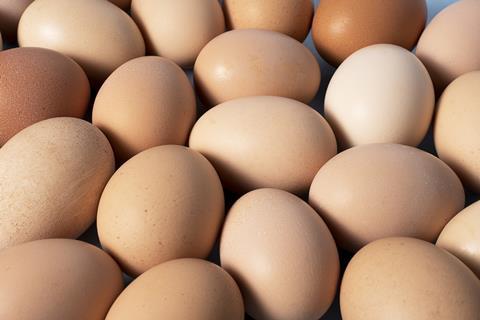 Eggs
Eggs have been a well-publicised pressure point for the industry, with a worsening pandemic of avian flu leading to 43 million hens being culled last year.
"This consequently squeezed supplies and raised prices further – a situation that has not yet fully recovered," adds Lambert.
It has also led to a sharp increase in the quantity of imported eggs, with the British Egg Industry Council (BEIC) last month reporting a 2,000% rise in the number of eggs coming in from Poland, for example. At the time, BEIC chief executive Gary Ford said "it was very disappointing" to see imports growing, "particularly at a time when British producers have been struggling due to poor returns".
Some firms have been looking to reduce their reliance on eggs as a result of the turbulent market, with several options hitting the market of late. Oggs is among the businesses looking to provide bakeries with an alternative to liquid egg in the form of its plant-based aquafaba. The B Corp-certified supplier has been working with UK retailers and bakery manufacturers to reduce egg in own-label products by between 20 to 100%.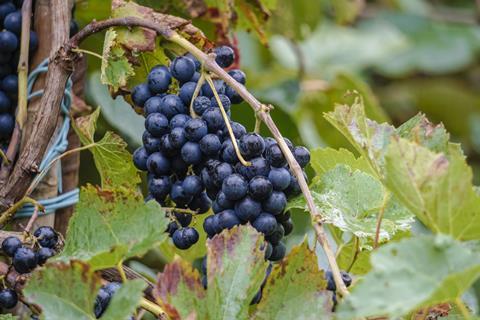 Fruit
Bakery ingredients supplier BFP, which imports large volumes of raisins, sultanas and currants from Turkey and Greece, says the price of vine fruits is currently one of the biggest challenges for the business.
Just before the harvest in Turkey, two days of heavy rain were followed by two days of hot temperatures that damaged a lot of the crops and caused fungal diseases on the grapes.
'Demand has increased and farmers are consequently quoting significant price increases'
"Some farmers have reported that they have lost up to 50% of their yield and, as a result of these losses, demand has increased and farmers are consequently quoting significant price increases," explains BFP purchasing manager Becky Webster.
As a result, she adds, bakers will either have to continue to buy the significantly higher priced Turkish and Greek fruit, or adapt to a specification change and use the slightly smaller, lighter coloured fruit from China, Iran and South Africa.
Other fruits, such as raspberries, have also been hit by poor harvests, along with the war in Ukraine and increased labour costs, according to flavour supplier I.T.S. This has pushed up the cost of some fruit fillings, and I.T.S has developed a range of Natural Fruit Puree Flavours that it claims offers a more cost-effective and cost-stable approach to getting natural fruit into bakery products.
"The flavours work well on their own, but also alongside real fruit puree, meaning bakery manufacturers can cut down on the amount of fruit puree used and reduce the overall cost," explains I.T.S bakery specialist Liz Gabriel. "We have also found bakery customers turning to natural flavours because flavours typically have a much longer shelf life, so can be purchased in bulk – not only avoiding any hiccups in the supply chain but creating less waste too."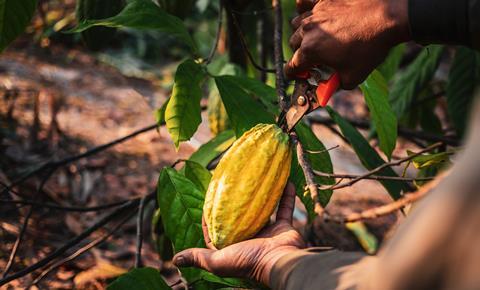 Chocolate and sugar
Weather has also been a big factor in the soaring cost of chocolate, with ingredients supplier Henley Bridge reporting cacao prices at a 30-year high, and twice that of this time last year. "We were expecting chocolate prices to ease but they've continued to rise over the last two months," says Henley Bridge purchasing and NPD manager David Cratchley. "As a consequence, bakers are looking for cheaper alternatives and also substituting real chocolate with cocoa powder."
With little sign of prices easing, Henley Bridge has recently launched a range of chocolate drops produced in Spain that it says is 15-20% cheaper than the leading Belgian chocolate brands but without compromising on quality.
Sugar has experienced sharp price increases, reaching its highest price in 11 years, with poor weather conditions affecting Brazil, India and other countries, and compounding the effect of rising energy prices on production costs. This resulted in reduced sugar cane production and prompted the Indian government to ban sugar exports in May 2023, according to maple syrup trade body Maple from Canada UK, which says sugar price hikes are prompting businesses to look to alternatives.
"Maple syrup can replace sugar at a ratio of 3:4, meaning less is needed to achieve the same level of sweetness," explains Maple from Canada UK development chef Olivier Briault. "What's more, by using maple syrup, the quantity of other liquid ingredients can be reduced and the baking temperature lowered, both of which could contribute to cost savings for bakeries."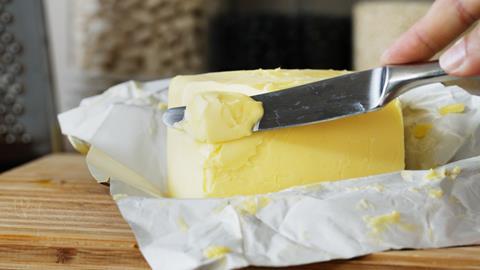 Butter
Among all these price hikes is some encouraging news, with the AHDB reporting that the price of butter has fallen in the past 12 weeks.
"We had previously seen high levels of inflation in butter but we have started to see this drop back due to falling wholesale and milk prices," explains AHDB retail insight manager Grace Randall.
Butter prices are still above 2022 levels, however, and may not stay stable for long.
'Many bakers are now having to reformulate their recipes to include less fat or use an alternative ingredient'
"Fluctuating dairy prices means that many bakers are now having to reformulate their recipes to include less fat or use an alternative ingredient," points out Gabriel at I.T.S. "Plant-based natural flavours can help manufacturers rebuild the structural properties of a product when dairy and egg ingredients have been removed and deliver the indulgent, buttery and creamy flavours found in fat and help keep the cost of the finished product stable."
Jnck Bakery is no stranger to fat reduction, with its cookies containing 50% less saturated fat and 90% less sugar than other cookies.
"Our cutting-edge sweetness modulation means JNCK Bakery products still deliver without all the sugar and fat," says Jnck founder Alex Brassill, adding that the products contain ingredients such as pea protein for satiation and prebiotic fibre for gut health.
He believes the challenge for manufacturers and producers will be to marry the cost of creating alternatives, the raw materials and manufacturing, with a price point that works. "With 49% of UK consumers wanting to eat well, it will be about getting the balance right – and this is a big challenge for us all," he adds.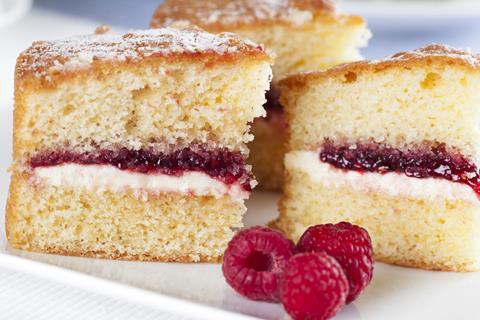 Functional alternatives
Ulrick & Short is among the ingredients suppliers that have diversified into other ingredients and areas to provide choice and functional alternatives to its customers.
"Product reformulation has been one of our key objectives in mitigation, working closely with customers to support their operations, and ensure a smooth transition to alternatives if required," says marketing manager Lambert, adding that the business this year ran a webinar specifically on helping manufacturers and bakers look at replacing the functionality of egg in a variety of applications.
Dawn Foods and Silvery Tweed Cereals, meanwhile, have bolstered their ability to supply customers by increasing the quantity of stock they hold.
'As a global bakery ingredients manufacturer we have the benefit of being able to purchase ingredients on a large scale'
"As a global bakery ingredients manufacturer, we also have the benefit of being able to purchase ingredients on a large scale if required which, in turn, ensures that we can keep our own costs relatively consistent," adds Dawn cluster director Clarkson.
Looking to the coming months, manufacturers and ingredients suppliers seem to agree that further turmoil is likely.
"Availability of ingredients can always be a little unpredictable and, in particular when we source further afield, we can become more exposed to political turmoil as well as supply and demand if a certain ingredient is on trend," says Gladstone at Silvery Tweed Cereals.
He adds that, while markets are now settling down and prices becoming less volatile, it only takes "minor hiccups" along the way for markets to fluctuate wildly.
Many across the industry remain positive in the face of such unknowns, however, with Clarkson stating: "Despite all these challenges, the bakery industry is looking healthy. Even in times of crisis, consumers are still keen to treat themselves and luckily, sweet bakery is the perfect treat, and this is good news for our industry."