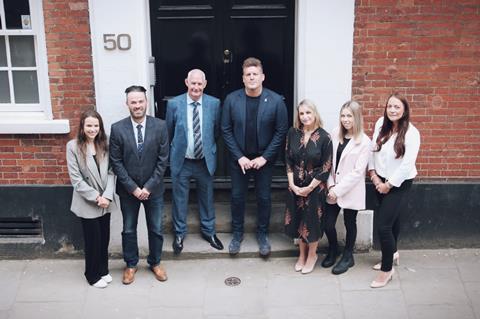 A duo with a combined 60 years in the baking industry has joined forces on an ingredients business venture targeting family bakeries, patisseries and sandwich makers.
Nottingham-based Quality Food Corporation (QFC), the creation of Stuart Matthews and Simon Douglas, has been set up to source a range of ingredients such as seeds, nuts, dried fruits and oils, with national retailers, wholesalers and the ready meal sector also targeted.
Matthews, QFC's managing director, is a former baker who co-founded Unsoy Food Industries, which was eventually sold to Worksop-based Kiril Mischeff.
"I needed a new project, then this opportunity came up and it sounded so fresh and exciting that I was hooked," Matthews said.
Douglas, who worked for bakery ingredients supplier Kluman & Balter (eventually sold to global distribution company Brenntag) for more than 30 years, joined Matthews in the venture as commercial director.
"I gradually decided that it was time for me to try something different and heard about Stuart's new project," he said. "It was a big decision for me to leave a company that I'd worked at for 33 years – I'd started there when I was 16 – but I've had so many emails and messages wishing me well with this new venture."
The pair are working alongside communications director Duncan Beiley, the founder of Nottingham-based app and web developer AtomicMedia.
"This is a really exciting partnership combining the impressive expertise of two people with such an in-depth knowledge of the industry," said Beiley. "We have lots of plans for the future."
The company recently received a boost with the award of AA standard accreditation from the British Retail Consortium (BRC), which governs food safety and quality for producers and suppliers.
The team is currently focusing on the supply of "unique products" to the food industry, including "100% natural semi-dried fruits with 65% moisture, using natural flavourings to enhance the fruits from the skin to the centre", it said.
"The UK bakery ingredients market is growing at a fast rate, fuelled by a range of consumer trends, so it's a great industry to be involved in, with so many opportunities," said Matthews.