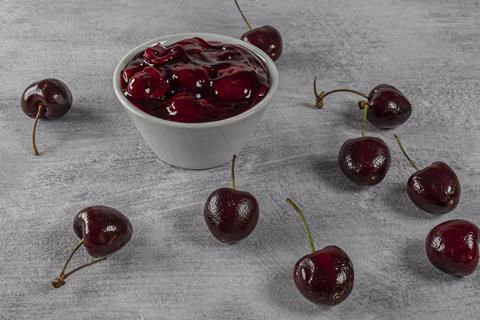 Bakels, Dawn Foods and I.T.S have unveiled new ingredients to help bakers get creative.
From vegan-friendly toppings to indulgent fillings, here's what they have to offer: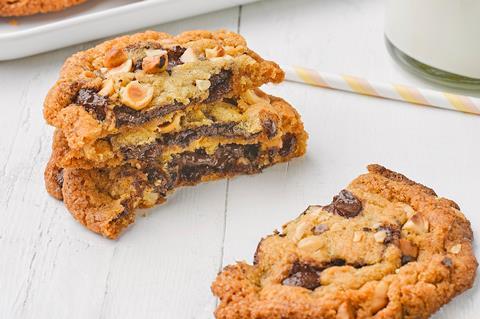 Cocoa Delicreams, Dawn Foods
Dawn Foods has launched a new range of fat-based, pre- and post-bake, ready-to-use Delicream Cocoa Fillings for croissants, cookies or muffins and other sweet bakery items.
The range includes Cocoa Bake, Cocoa & Caramel Bake, Hazelnut & Cocoa and Nut Bake, all of which contain non hydrogenated fats and RSPO palm oil, Dawn said. For those preferring not to use palm oil, there's Delicream Cocoa Bake made with Shea Butter.
Cocoa Bake, Cocoa Bake with Shea Butter and Cocoa & Caramel Bake also contain sunflower seed paste for extra creaminess.
The fillings are described as 'easily spreadable' and have been introduced as part of Dawn's commitment to using more sustainably produced fats in its ingredients. Dawn said it only uses RSPO palm oil in recipes where the ingredient is required while shea butter, which the company described as an environmentally friendly fat alternative, is making its debut in the Delicream range.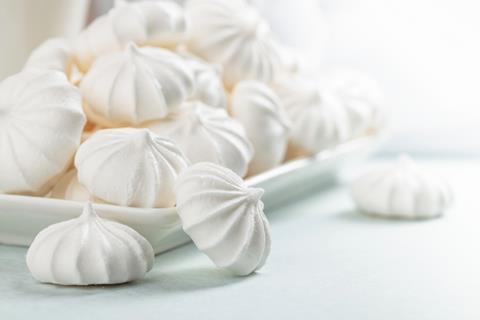 Vegan fillings, Bakels
British Bakels has strengthened its portfolio of vegan-friendly ingredients with new launches including fruit fillings and a meringue mix.
First up is the Actiwhite Vegan Meringue Mix which requires the addition of sugar and water. The resultant meringues are described as 'crisp and dry-eating' with a 'snowy white' colour.
Also new to the line-up are RTU Fruit Fillings which contain between 50-70% fruit. The bake stable fillings are ready-to-use and provide an exceptional shine to a wide range of cakes, tarts, muffins and more. They're available in strawberry, dark cherry, fruits of the forest (red currants, blueberries, strawberries, raspberries, and blackberries), raspberry and blueberry variants in 6kg pails.
Bakels is also embracing the on-trend flavour of speculoos with a smooth, ready-to-use spread for use in cakes, muffins, cheesecakes, doughnuts and more.
The final new additions are RTU Confectionery Fillings which come in salted caramel and vanilla flavours and cake be used for applications including Danish pastries and blending fonds for pot desserts.
"Vegan claims continue to increase across sweet bakery launches and as consumers are increasingly expecting more variety, we're providing bakers with more complementing ingredients they need to produce a variety of great-tasting vegan-suitable finished goods," said marketing manager Michael Schofield. "Our general-sale range now boasts a selection of over 117 sweet and savoury ingredients, so the choice is as strong as ever for bakers."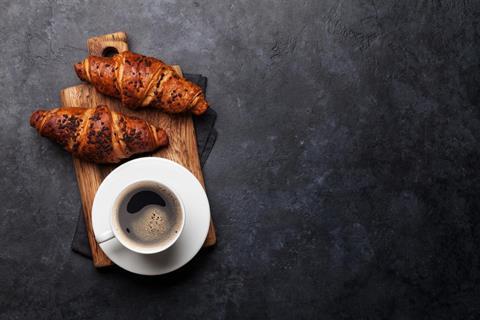 Vegan Boost, I.T.S
International Taste Solutions (I.T.S) has unveiled Vegan Boost – a range of natural flavour enhancers which the firm said replicate the 'indulgent' characteristics of traditional bakery products in dairy and egg-free alternatives.
Available in liquid and powder formats, Vegan Boost is described as an 'all in one' solution to improve the range of plant-based cake and patisserie products. A higher strength range, Vegan Boost Extra, is also available. I.T.S claimed some of the ingredients bakers can use to rebuild the structural properties of baked goods when dairy and egg have been removed may create 'off notes' with the new Vegan Boost masking them.
"Consumer demand for plant-based products is rising, but until now the bakery sector has been a little behind the curve," said Carl Smith, head of innovations at I.T.S.
"Our bakery customers know we are easy to work with and they asked us for help in enhancing the flavour of their vegan cakes and bakery ranges. We set about creating a straightforward alternative to the options currently available from the larger flavour houses."