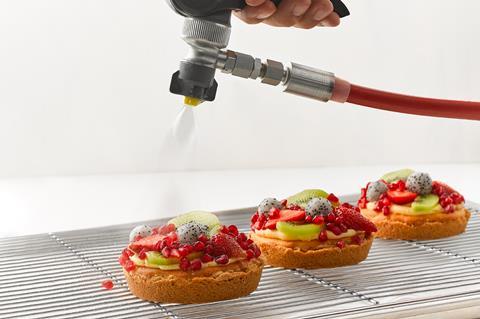 Ingredients are going green, clean and lean for July.
From citrus-based dietary fibres and organic food colouring powders made from natural ingredients, to revamped hot glazes that aim to pass cost savings on to bakers, we round up the latest NPD to hit the market: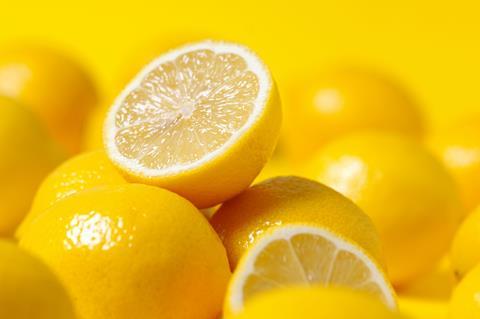 Ingredion, Fibertex
Ingredients solutions provider Ingredion has launched its first range of citrus-based dietary fibres in a bid to support the burgeoning clean label nutrition, health and wellness trend.
Available in the EMEA regions, Fibertex CF 502 and Fibertex CF 102 are made from the peelings of lemons, limes and oranges and utilise waste streams within the pectin industry.
Said to provide at least 90% dietary fibre, the NPD can be used to replace ingredients such as fats, hydrocolloids and modified starches and can extend and stabilise texture over shelf-life, the company said.
It added that shoppers now want to buy products containing ingredients they recognise and accept, with short labels, health benefits and claims that convey naturality and freshness. Ingredion also claimed that its research showed 71% of EMEA consumers were willing to pay a higher price for "natural" clean label products.
"Fibertex CF 502 and 102 dietary fibres represent our next wave in clean label ingredients and complement Ingredion's Novation and Homecraft functional native starch and flour ranges," Constantin Drapatz, EMEA senior marketing manager for Clean & Simple Ingredients at Ingredion, said.
"The ability to improve nutritional profiles, improve our customer´s margins, support sustainability and provide manufacturers with ingredients that deliver desired sensory experiences and on-shelf differentiation support formulation needs of today and tomorrow."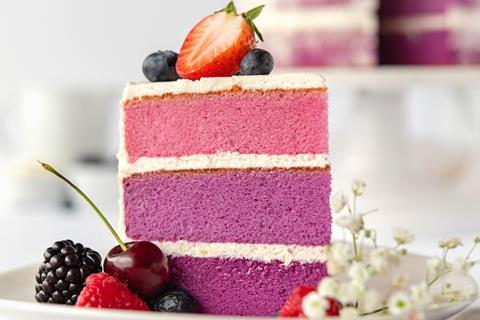 GNT Group, Exberry Organics
Food colouring specialist GNT Group has extended its Exberry Organics powders range for dry applications including cake mixes.
Developed from edible fruit, vegetables and plants, the new shades include yellow, red, pink, purple, blue and green and are designed to achieve 'vibrant' hues in food and drink products.
The powders were created in response to "health and environmental concerns becoming increasingly important to shoppers" and to meet the rising "global demand for organic food and drink" Maartje Hendrickx, GNT's market development manager, said.
The latest NPD joins the existing Exberry Organics liquid-based range which is typically used in confectionery, beverage and dairy.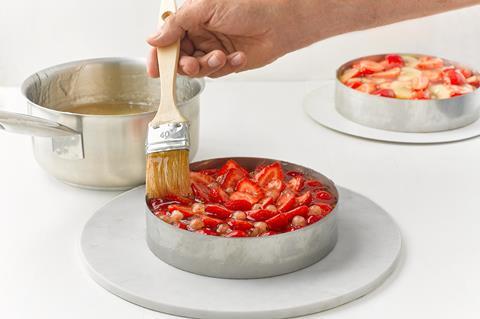 Dawn Foods, hot glazes
Dawn Foods has reformulated its hot glaze range. Its Belnap concentrated glaze, which is available in natural apricot, strawberry and neutral flavours and is often used as a finish for pastries, can now be diluted in up to 70% water. This equates to "cost savings for the baker" and a creamier texture that makes it easier to handle, the company said.
Dawn's Exceptional Gelomat GT, a premium hot glaze which requires no mixing or boiling and is said to deliver "a strong and consistent" finish, can also go straight into a spraying machine, warmed to 75°C and then used to glaze fruits of all kinds, cakes, pies and laminated products, including whole trays of pastries.
The company said the product could be sprayed homogenously, meaning less glaze is needed per pastry. It's available in neutral, strawberry and apricot flavours.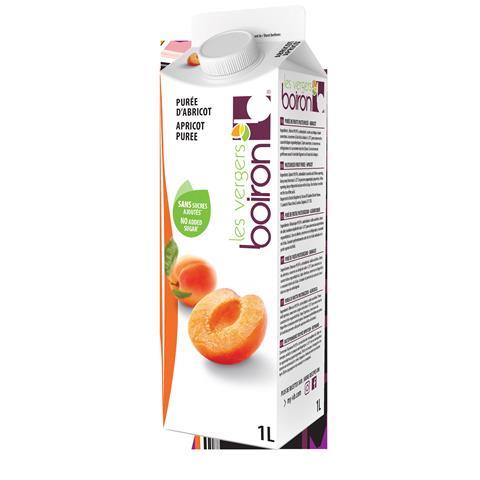 Henley Bridge, Boiron fruit purees
Henley Bridge has added pear and apricot flavours to its no-added-sugar range of Boiron fruit purees.
The ready-to-use ambient purées from French manufacturer Boiron are designed to cut labour time by elminating the need to wash, peel, de-seed, blend and sieve fruit.
The range also includes strawberry, raspberry, mango, passion fruit, blackberry and yellow peach, with a further five flavours due to be added in January 2023. The mango, raspberry, blackberry and passion fruit varieties are all 100% fruit.
"The Boiron range is an ideal, time-saving solution for gastronomy professionals who need a quality product to create their dishes, desserts, patisserie, smoothies and cocktails," Tracey Hughes, managing director of Henley Bridge, said.
The purées are presented in ready-to-serve, one litre cartons, made using cardboard from FSC certified forests, and have a pouring spout designed for better quantity control.