Photo caption: L-r: JP Lyttle, M&S Lisburn store manager JP McShane and Paul Allen, executive chairman at Genesis Bakery at the launch of Biscakes
Genesis Bakery has undergone a transformation in recent years having been sold in a pre-pack deal, dropping 'Crafty' from its name, and undergoing a brand revamp.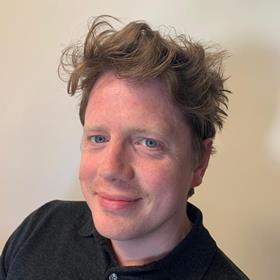 Based in Magherafelt, Northern Ireland, the business produces own label baked goods as well as treats under its Genesis brand.
One of its most recent pieces of NPD is the Biscake – a biscuit-cake hybrid for retailer Marks & Spencer. It produces more than 25 lines for the retailer including Colin the Caterpillar and Percy Pig cupcakes, seasonal cupcake lines, the Best Ever Mince Pie and mini cakes.
Here, commercial director JP Lyttle opens up about the changes, NPD development and its working relationship with M&S.
What changed when the bakery was bought by Paul Allen?
Everything! Some people moved on, new people were recruited, investment was made across lots of areas of the business, new structures, processes and procedures were introduced.
More emphasis was put on NPD and on adopting a more professional ethos. It was all about taking what was best from being a 'home bakery' run by a family and making that into a professionally run business with a 'family' of skilled bakers.
We are much more selective about the orders we take on now and have a better sense of who we are as a business. We produce luxury baked goods to the highest standards and we are unapologetically not the cheapest in the market. Our aim is to provide quality and we have found that customers are willing to pay for that – if they are going to spend calories on a sweet treat, they want it to be truly delicious.
Genesis has worked with M&S for 10 years – what's the key to maintaining a contract like this?
The key to the success of this relationship, and indeed with our other retail customers, is open and honest communication. By doing this we create a collaborative partnership that meets the needs of both our businesses. We communicate daily across all functions, commercial, technical, NPD and supply chain, to ensure that everyone is aligned and working towards the same goal.
M&S have a great understanding of our bakery and our processes, which allows for informed discussions and effective decision making. In turn we constantly strive to have a profound understanding of M&S, visiting stores every week, talking to customers we meet there and generally trying to embrace their values and their consumer needs. This allows for a strong, effective, consistent trading relationship which ultimately serves the M&S customer with truly innovative product.
What requirements does a bakery have to meet to fulfil a retailer supply contract?
There are many cross functional requirements and standards that we as a business need to meet. Within private label product, we see ourselves as custodians of the retailer's brand and take great pride in ensuring all processes are at the appropriate standard.
As a bakery and production site, we have a significant number of technical codes of practice to which we must adhere, across production processes, raw materials, food safety, integrity and quality. The management of these processes and compliance is a daily function and critical to the delivery of own label product. These standards are not for the faint hearted. They are very exacting which raises standards across all our ranges, including our own Genesis brand products.
What does the development process for own label NPD involve?
We have a consistent approach to every element of development, which is simply to create best in market product in everything we do. This starts with creating the best sponge, the best pastry, the best buttercream, the best fillings and how all these individual aspects can come together to deliver best in class cakes and breads. We achieve this through continually researching the global bakery market to identify trends and concepts alongside the knowledge and creativity of our own development team. We have developed strategic relationships with our supply base in order to use the best ingredients, processes and technical knowledge available.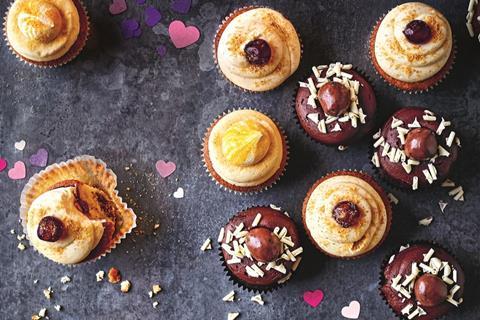 How did this apply to the development of Biscakes?
In the case of the Biscakes, we were given the challenge by M&S to create a hybrid cupcake that delivered the texture of a biscuit, combined with our moist sponge, buttercream and hand finished toppings.
The first task was to establish how to incorporate a biscuit into a cupcake. After many trials and identifying a process that was successful, we had an idea but there were a lot of technical considerations relating to shelf life, the impact to sponge moisture, maintaining the texture of the biscuit and how it performs when baked in sponge. We then had the rather daunting task of sourcing and trying many, many biscuits to identify which format was feasible to deliver the concept. In parallel we had to incorporate a filling, a buttercream finish and toppings that would complement the overall eat. This was a long process that involved many failed ideas but, in the end, we managed to create a range of exciting, innovative and indulgent cupcakes.
Packaging is also a key element to the development, ensuring we have a concept that delivers on shelf life, product integrity, convenience, environmental and aesthetic appeal. A process that took months from concept to launch and incorporated every function within our business was finally completed when we had the pleasure of seeing product on shelf in February and subsequent sales and feedback made this a worthwhile wait.