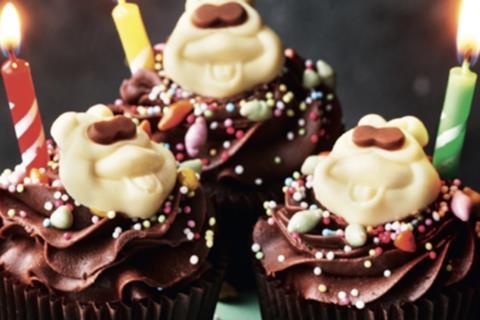 M&S has launched birthday favourite Colin the Caterpillar in cupcake form.
The latest twist on the original roll cake features the signature chocolate sponge topped with chocolate buttercream and sprinkles alongside the familiar white chocolate face. The cupcakes are priced at £5 for a pack of six.
Sister product Connie the Caterpillar has also been given a makeover with the launch of a special Mother's Day edition. The female version of the popular chocolate roll cake has been decorated with flowers and 'trendy pink trainers' (rsp £10).
The product joins a host of NPD launched especially for Mother's Day 2021.
Iconic Colin
M&S's Colin the Caterpillar first went on sale over 30 years ago as a result of a collaboration between the retail chain and Park Cakes, which continues to produce the cake today.
"Back in 1989 our product developers and Park decided to come with a brand new concept," said Natalie Tate, M&S baker product developer.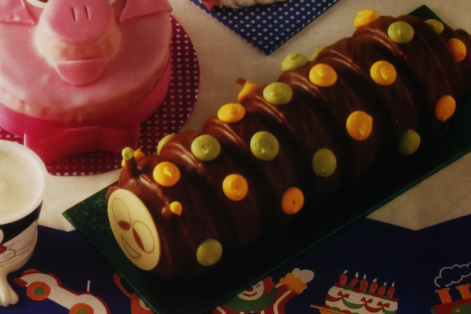 "Back in the '80s out cake collection was made up of round cakes, the kind that were typically seen at children's birthday parties, topped with icing and character faces. M&S and Park wanted to create something different, that could be easily portioned and would have wide appeal," Tate added.
While the recipe has changed little, the design has been adjusted slightly.
"When he launched, he had no feet and a fondant face," Tate said. "Over the years Colin has got six white chocolate boots and a white chocolate face."
Connie the Caterpillar was launched in 2016 and Colin's form has been adapted for special versions aimed at different occasions such as wedding cake range launched in 2017, a 25th anniversary cake released in 2015 and Count Colin the Caterpillar, a 'creepy' version introduced for Halloween in 2018.