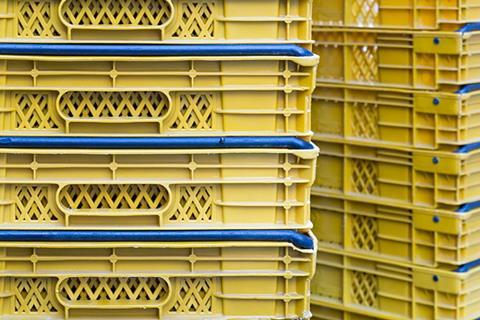 RedBlack Software has added a new bread basket tracking feature to its Cybake bakery management system.
The software will give bakeries the power to track and retrieve delivery baskets by allowing delivery drivers to record which baskets were delivered and collected. Therefore, subscribers can assess and track baskets at all times.
By showing customers how many baskets they are currently holding on their invoices, Cybake subscribers can avoid unnecessary costs and invoice those who do not return baskets, it added, by assigning a value to the basket.
Bread baskets that have disappeared, been returned to other bakers, or are broken, can cost a bakery several thousands of pounds every year.
Although new tracking technologies have reduced the scale of basket theft, it is still a major issue. Bakers Basco, which manages a pool of four million bread baskets and associated wheeled dollies, extended its awareness campaign to delivery drivers this month to help increase the recovery of missing equipment.
In recent years, there have been criminal prosecutions in the UK for thieves who steal large numbers of bread baskets in order to sell the high-grade plastic for recycling, RedBlack added.
Independent commercial bakeries are the hardest hit as they make multiple drop-offs every day, it said. Keeping track of which baskets belong to them and making sure that they get their own baskets back on collection is extremely difficult.