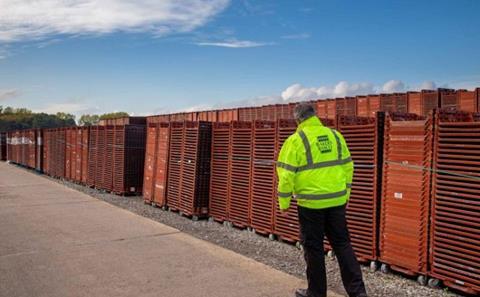 Bakers Basco has implemented a new GPS alarm system from LightBug to help it track down missing bakery equipment.
The upgraded technology now features 4G connectivity giving signals an extra boost in patchy locations, Bluetooth to help identify equipment from a much broader distance in and around a particular setting and a supporting mobile app that triggers a ring alert when equipment is found to be concealed.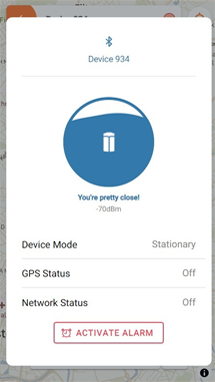 Set up in 2006 by Allied Bakeries, Fine Lady Bakeries, Frank Roberts & Sons, Hovis and Warburtons, the Bakers Basco membership scheme buys, manages, and polices the use of a standard basket for the delivery of bread to retailers and wholesalers.
It first adopted Lightbug's GPS tracking technology in 2015, and currently manages an equipment pool of approximately four million reusable Omega Baskets and 500,000 dollies.
Speaking about the latest upgrade, Paul Empson, general manager at Bakers Basco said: "Technology is always advancing – and we must advance with it. We're always looking for better ways to locate equipment that ends up in the wrong place, so having this ability to improve connectivity and get real-time alerts to any missing equipment on location will make the difficult work of our national investigations team that much easier and more time-efficient."
Bakers Basco said the long-term partnership with the GPS tracking firm had enabled the development of bespoke solutions for its Omega baskets.
"Thanks to constant 'real-world' feedback from the Bakers Basco team we've been able to develop a product that covers operations in all environments and really pushes the current boundaries of technology," said Lightbug's Chris Guest. "We're excited to see how the new features and extended reliability enhance operations."
Recovering lost and stolen bread baskets and dollies is an ongoing battle for the baking industry, but joined-up thinking and the advancement of technology is making a difference. Bakers Basco reported a 54% increase in the number of its Omega bread basket recovered in the second half of 2020 compared with the previous six months.