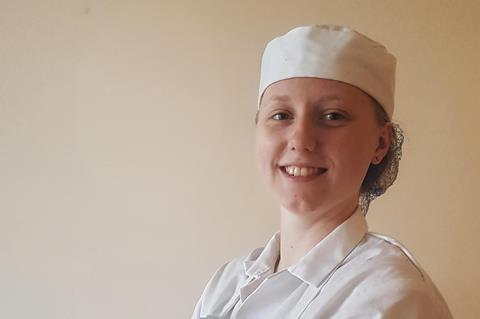 Dawn Foods has appointed its student ambassadors for 2021 as part of an ongoing partnership with University College Birmingham (UCB).
Krystal Jenkins and Jonah Street are both second year students on UCB's Bakery and Patisserie Technology undergraduate degree course.
Jenkins has a passion for experimenting with flavours and textures, which inspired her to undertake a bakery course at university.
"I've always had a sweet tooth when it comes to things like cakes and desserts and thanks to my sister, who taught me how to make these myself, I was able to go on an experiment with different flavours and textures to create cakes and desserts for friends and family," said Jenkins.
Street has a keen interest in product design and development, as well as science. He aspires to explore ways in which the bakery industry can make a positive impact on sustainability.
"My passion for baking came from a young age. On a Sunday afternoon with my mum, we'd make Victoria sandwiches and cookies. Over the years, I started experimenting much more, expanding my horizons and my passions grew from there," he said.
The duo will be working with Dawn on a range of projects and campaigns including recipe development, insight blogs and social media activity. The first new product development project will be to create vegan alternatives to classic bakes, using the theme 'vegan nostalgia'.
"The Dawn student ambassador programme has been running for a number of years now and it's a great experience for both the ambassadors and for Dawn. The students benefit from work experience and insight into the industry whilst we benefit from their fresh view and interpretation of the latest bakery trends," said Jacqui Passmore, marketing manager UK & Ireland at Dawn Foods.
Last night (20 January), former UCB student Katie Garrett won The Rising Star Award at the Baking Industry Awards 2020.