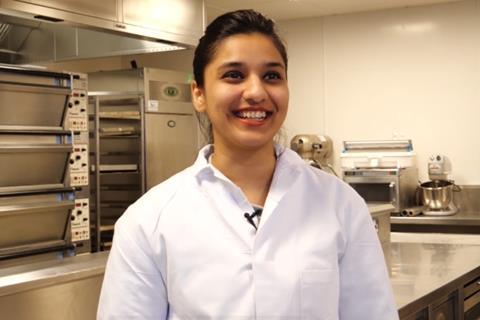 Dawn Foods has taken on one of its former student ambassadors as a junior product developer.
Vaishnavi Vora, who graduates this year from University College Birmingham (UCB) with a BSc (Hons) in Bakery and Patisserie Technology, has joined the company's R&D department based at its UK headquarters and manufacturing site in Evesham, Worcestershire.
In her new role, Vora will support Dawn's development technologists on various projects, work on raw materials and product testing and eventually manage projects.
During her time as a 2020 Dawn's ambassador, Vora provided insights, blog posts, recipes and shared her experience as a student studying a hands-on degree in the middle of a global pandemic and lockdown, the bakery ingredients supplier said.
In March, Dawn Foods appointed Ross Yates, a final year undergraduate studying Bakery & Patisserie Technology, as its third student ambassador for 2021 as part of its ongoing partnership with University College Birmingham (UCB).