Sponsored by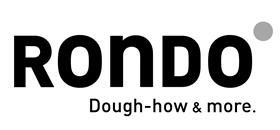 Celebrating the up and coming talent in the baking industry, The Rising Star Award rewards those at the start of their bakery careers, whether they're in work, training or at bakery college.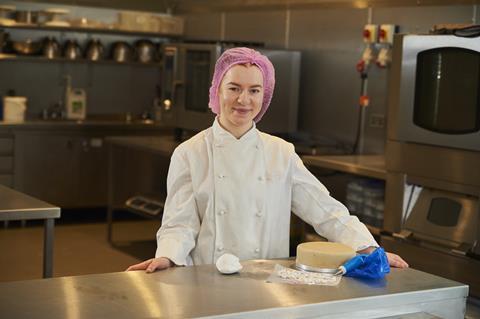 Winner: Katie Garrett, University College Birmingham
A testament to her enthusiasm and drive, Katie Garrett graduated from University College Birmingham (UCB) in July with a first-class honours BSc in bakery and patisserie.
"Despite living in a society with such a strong focus on academia I was drawn to the beauty of creativity within the bakery industry," says Garrett.
Success beckoned within her first year of college, when she obtained work experience at Mondelēz Cadbury World, followed by employment at a small craft bakery.
As head of confectionery, Garrett was often seen perfecting recipes long into the night.
Soon after, she was offered an apprenticeship in a bakery. She credits her mentors Dawn and Jess, who helped her believe in her skills. As well as teaching her the fundamentals of baking, they would often say the "world is your oyster", putting in extra time to help her perfect various techniques.
Within three years, Garrett seized numerous opportunities to assist prominent chefs such as William Curley, Benoir Blin and Cherish Finden at the Master of Culinary Arts Award held at UCB.
After graduating in July, she secured a post in product development with Fiona Cairns. She hopes to inspire other young people to develop a similar passion for creativity and baking and is already helping to run junior bakers' sessions at UCB and uploading wedding cake tutorials to YouTube.
"In five years, I hope to have gained relevant experience in bakery product development and have further plans to eventually set up my own free from bakery school as this is a huge passion of mine," she adds.
Finalist: Annie MacKenzie, BBF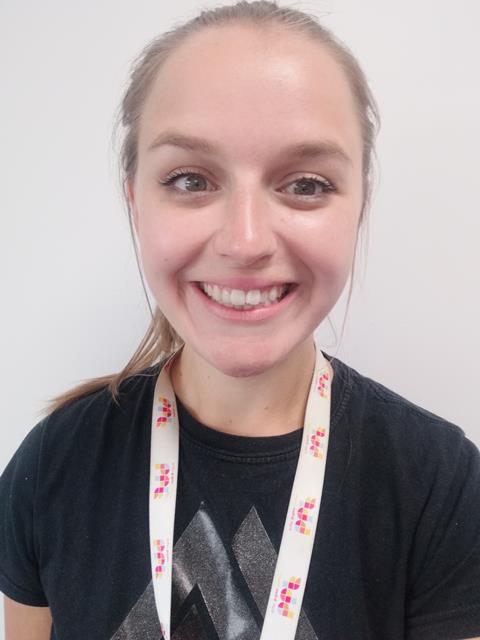 Annie MacKenzie discovered her passion for bakery while still at school.
Working as a bakery assistant at Archers Bakers and Confectioners inspired her to a study a BSc in food and nutrition at Sheffield Hallam University.
"I find the meticulous process of measuring and following a recipe, while keeping an eye on the clock and oven, to make sure you end up with the perfect bake, both exciting and therapeutic," MacKenzie says.
A placement with an ice cream company during her studies ignited a love of product development, so much so that upon graduation she secured a job working for BBF.
Here MacKenzie quickly rose through the ranks to become lead NPD technologist at its Blackburn plant.
The judges said her passion and thorough bakery knowledge really shone through in the interview, as did her pride and commitment to the development work she has led with Asda.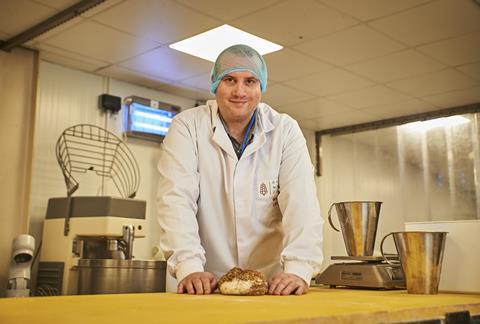 Finalist: William Leet, David Wood Foods
Since he left the army and enrolled on a bakery for beginners' course, William Leet hasn't looked back.
As he caught the bakery bug, he went on to complete two years at Leicester College before moving to University College Birmingham (UCB).
"My real passion is bread baking, as well as helping and teaching others to bake. I would really like to teach at college and/or university level," Leet says.
During an internship at Tromp Bakery Equipment in Holland, he worked on the development of puff pastry, waffle and pizza dough. Soon after, he completed work for New Food Innovation at Nottingham Trent University, where he looked at sugar alternatives.
Leet has won the Presidents' Cup two years running at the Alliance of Bakery Students and Trainees (ABST) competition.
Working at David Woods Foods as a development technologist baker, the judges described Leet as an extremely competent baker and unbelievably knowledgeable.