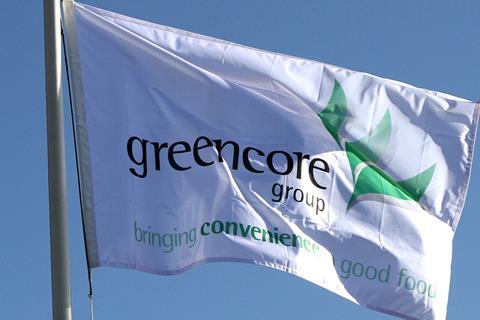 Production is to be temporarily halted at the Greencore factory in Northampton where hundreds of staff have tested positive for coronavirus.
The business is shifting production for Marks & Spencer sandwiches from the facility to other Greencore sites and is working with retailer to help mitigate any shortfall in supply.
A week ago, it was revealed that 292 workers at the Northampton site were known to be infected, while there had been an increase in cases across the region.
In a statement issued today (21 August), the business announced: "In consultation with the Department of Health & Social Care, Public Health England and other government bodies, Greencore has taken the decision to temporarily cease production at its Northampton facility from the end of today."
It said this would allow all remaining staff at the site to self-isolate as a precautionary measure, and has been taken as part of the region's efforts to reduce the spread of the virus.
"We have been in constant contact with PHE East Midlands, Northamptonshire County Council, Northampton Borough Council and other government bodies, who have been hugely understanding and supportive of our response," added Greencore.
"We will continue to work closely with them in order to bring the site back safely into production as soon as possible, as colleagues who are self-isolating begin to return."