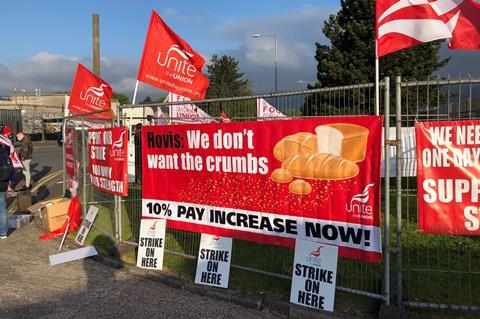 Northern Ireland could face bread shortages this weekend, workers' union Unite has warned, as employees at Hovis' Belfast bakery go on strike.
The strike action, which features Unite's members and those from the Bakers, Food and Allied Workers Union, commenced at 6am on Friday 14 May following a dispute over pay. The unions claim Hovis management failed to meet demands from the workforce for pay parity with their counterparts in Great Britain.
"We had hoped that this morning management would move to address our members' legitimate demands for pay parity with Hovis employees in Great Britain," said Sean McKeever, regional officer for Unite. "That would mean a 10% pay increase – sadly, bosses made a totally inadequate 3% offer which our reps did not even consider worthwhile to take back to their members."
McKeever believes the all-out strike action will have "a fairly immediate impact" on the supply of bread in Northern Ireland.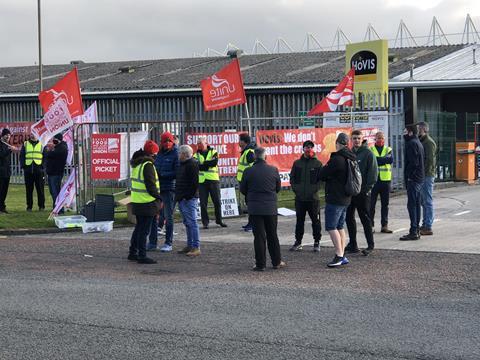 "We understand that in advance of the strike, baking activities at the Belfast site – which produces more than half Northern Ireland's bread, have already stopped. This strike is likely to compound supply difficulties already arising from red tape on bringing bread from Great Britain into Northern Ireland post-Brexit," he added.
A spokesperson for Hovis said they are "disappointed" to hear that strike action is going ahead after it made an "above inflation pay offer of 3% each year for two years" which it believes is fair "given current market conditions".
They added that the 10.5% pay increase included additional elements which took it to approximately 15% and was "clearly unsustainable".
"We operate in a tough and competitive market subject to increasingly higher operating costs, but we offer pay and conditions that are market comparable as we continue to sustainably grow the business," the spokesperson said. "Our pay is dictated by local market conditions but is set to be competitive with every comparable industry in that region."
Hovis added that it was committed to reaching a conclusion as soon as possible.
The story was originally published on 13 May 2021 and updated on 14 May 2021.