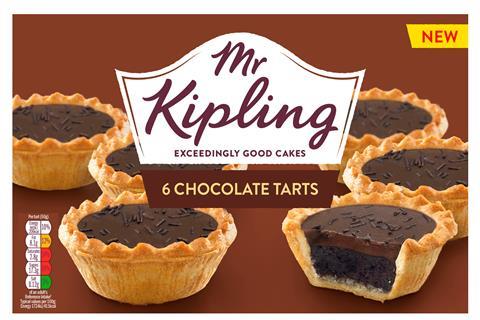 Mr Kipling owner Premier Foods is introducing a hybrid working model for its office-based employees, with the aim of boosting productivity and personal wellbeing.
From this month, the 800-plus people who usually work at Premier Foods' five standalone offices in St Albans, Manchester, Lutterworth, Southampton, and High Wycombe, will be able to work 'wherever they work best'.
"This isn't about getting rid of the office altogether, it's about shifting our mindset on what it means to be flexible," said David Wilkinson, group HR director at Premier Foods.
"Work is a verb, not a place and whether it's for a team meeting or just personal preference, our office remains open for anyone who wants to use it. What it's not, is somewhere colleagues have to be for the sake of showing their face."
Under the new ways of working, employees who can work remotely will be encouraged to work where they are most productive, not a set location they must attend. This follows several focus groups, spanning more than 100 Premier Foods staff members, who told decision makers that a hybrid model would offer the best of both worlds.
The business is providing its people managers with training to support the transition, including mental health provisions and practical support.
"This is a significant step change that reflects how far we've come as a business. Innovation has always been a key focus for Premier Foods and so it makes sense for us to apply the same progressive thinking to our policies, as we do our brands," added Wilkinson. "Our new model will create a workplace culture that fosters mutual flexibility and trust, while retaining our ways of working, which have seen us deliver continued outperformance over the past few years."
Premier Foods employs nearly 4,000 people across 15 sites in the UK. As well as changes to its HR policies, the business is also looking to improve its sustainability with the recent appointment of Nick Brown as director of environmental, social and governance.