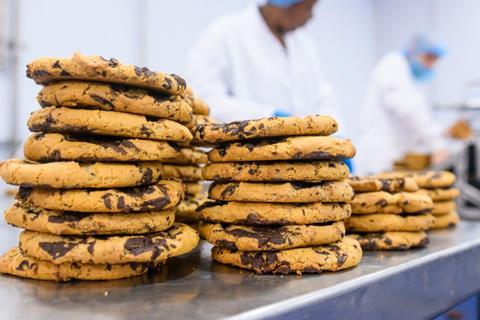 Sweet goods are the key to keeping in-store bakery (ISB) relevant to consumers' needs and shopping habits, according to Rich Products.
A number of retailers have recently made changes to their ISB operations to respond to shopper demand, and Kantar figures from February (as reported by The Grocer) showed an annual drop in value of -14.4% and -15.5% for in-store bakery loaves and rolls respectively.
However, John Want, marketing and R&D director for Rich's, believes data for the performance of sweet products show ISB still has potential for growth.
"We've seen many retailers review their in-store operations recently, and there is still a place for traditional ISB, with over 82% of the population buying sweet ISB products from grocery retailers in the past year," Want said.
According to Kantar figures, premium cookies sales were up 20.8% year on year in March. ISB muffin sales also grew, up 8.6%, with an upturn in performance from higher-end twin packs.
Rich's also pointed to the web as a channel ripe for expansion, with Kantar data from March showing online products accounted for an annual 5.1% share of the sweet ISB marked.
"The last year has shown a rise in out of home deliveries, through apps such as Deliveroo, which tapped into the demand for sweet bakery and hot drink pairings, delivered direct to your door," Want said. "There is still a huge opportunity to introduce ISBs to online shopping. This is achievable through our 'thaw and serve' ready to eat products and packaging format, especially as older customers have switched to shopping online, as they are a core demographic for sweet ISB sales."
Plant-based sweet ISB is another area for potential growth, according to the company. "There is a huge under representation of plant-based vegan instore sweet bakery products," Want said. "Over the last two years British households have shown a genuine behaviour shift toward eating plant-based goods.
"We have launched successful plant-based ISB products over the past 12 months and have numerous exciting NPD concepts in the pipeline to meet the growing demand."