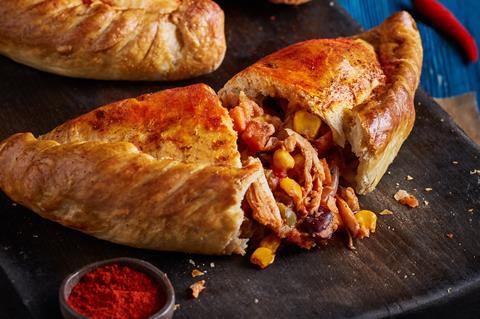 Warrens Bakery has cut its minimum Company Voluntary Arrangement (CVA) payments after warning it needed to do so to continue trading.
The CVA was agreed with its suppliers and landlords last December following a major restructure by the business, which shut around 20 shops and closed its factory in St Just.
A CVA is a process that enables a company to negotiate the repayment of its debt, rather than filing for liquidation or insolvency.
In March 2020, the company extended five-year loan facilities with its bank on improved terms to support cash-flow going forward.
However, Covid-19 and lockdown had 'significantly impacted' Warrens, with the business closing all shops other than hospital sites. The shops have since reopened on reduced hours.
Warrens told British Baker that landlords have been supportive during the outbreak, assisting with rental holidays and other reliefs.
As a result of the impact on the business and restriction to trade, Warrens proposed reducing the terms of the CVA to limit payments to £5,000 a month until June 2021, down from the previously agreed £24,000. This was consequently agreed with landlords, who Warrens described as 'fully supportive'.
In Warrens' latest accounts filing at Companies House, for the year to 30 June 2019, the company had stated "it is management's view that a revised agreement is required to continue trading".
The company's accounts also revealed turnover rose in the year, up from £17.3m in 2018 to £18.6m, while operating loss was reduced from £692,000 to £387,000.
"During recent years, with Brexit impacts, changing consumer behaviours and most recently Covid, we have faced significant challenges, but we've evolved and adapted to meet different consumer needs in a new economy," said Warrens chairman Mark Sullivan.
"As always, the road may not be straight and it will always have a few commercial potholes, Covid being one that nobody could have anticipated, but we're now making our way forward energetically and optimistically as a leading hot food-to-go specialist and one of the UK's leading craft bakeries."
The business added that it saw prospects to consolidate and expand in a targeted manner.