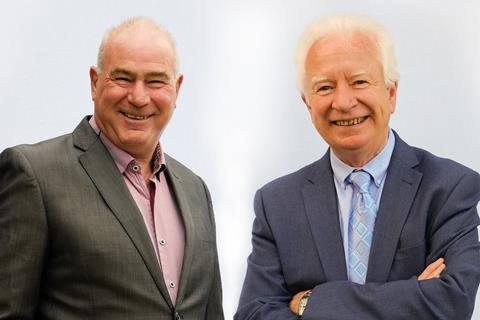 The Bako Group has announced the retirement of industry stalwarts Gordon Donnison and Kevin Drewery from its Northern and Scotland division.
Both worked for the company as area sales managers, rounding off long careers in the baking sector.
Donnison joined Bako in June 2012, having landed his first job in the bakery trade as a van salesman for BFP in 1983.
"After many wonderful years in the baking industry, there's no one moment I can pick out as a career high – it's lots of little things," Donnison said.
"One part of the job I always really enjoyed though is when you introduce a new product or concept to a customer and then see them go on to have huge success with it."
Donnison also highlighted the friendship and camaraderie he had experienced in the baking industry.
"It's all about the people really. The bakery trade is more like a family and the people you work with are more like friends, whether they are colleagues, customers or suppliers," he said.
These views echo the ones shared by Bako NW CEO Mike Tully in a recent interview with British Baker where he laid out his five-year plan for the wholesaler.
Drewery, who joined Bako four years ago, began his career in the industry working in his father's bakery in Hull, which his grandfather won in a card game during World War II. Working there for 15 years before the bakery was sold, he moved into food manufacture, culminating in 18 years with Puratos before joining Bako.
"The bakery industry has changed dramatically over the years," Drewery said. "While allowing me to see the world, it has also been fantastic to see the exciting developments in technology and ingredients that have really breathed life into the industry.
"It's a really friendly industry with a sense of being in it together and so I am leaving it with many fond memories."
Bako has yet to finalise replacements for the positions vacated by the retirement of Donnison and Drewery.