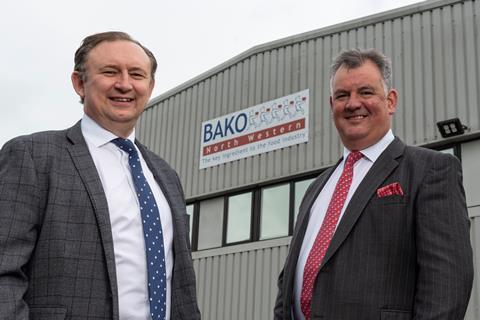 Bakery wholesaler Bako Group has elected David Yates as chairperson following previous incumbent Joe Hall stepping down from the role in May.
Yates has served on the board of the Preston-headquartered company since January 2018 and as deputy chairperson since December 2019.
"As the world and the industry recovers from the impact of Covid-19, I am really excited and honoured to have been elected as chairperson of Bako and look forward to a bright future of innovation, diversification and positive change for the benefit of our members, partners, customers and colleagues across the baking industry," said Yates.
"The coming years present many challenges but also many reasons for huge optimism for the bakery industry," he added.
Outgoing chairperson Hall said he "couldn't be happier to be passing the baton" to Yates after eight years in role. "As a baker for over 30 years, he has a deep understanding of the challenges and opportunities our members face, and I can't think of anyone better positioned to take Bako forwards in support of our customers across the UK," Hall added.
Bako Group comprises the divisions of Bako North Western, Bako Northern and Scotland, and Bako South Eastern. In April, the group announced the retirement of industry stalwarts Gordon Donnison and Kevin Drewery from its Northern and Scotland division.
Earlier this year Bako North Western CEO Mike Tully laid out his five-year plan for the division in an interview with British Baker.