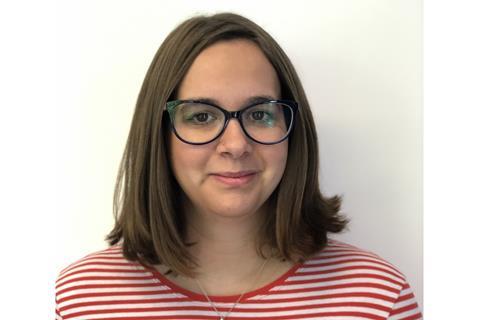 British Baker is pleased to announce that deputy editor Amy North has been promoted to the role of editor.
She steps into the role with immediate effect and replaces Vince Bamford, who left in August to spend more time with his family.
Amy has been a journalist for a decade – with six of these years spent at William Reed Business Media (WRBM) working on The Grocer prior to joining the British Baker team three years ago.
"I am delighted to step up and lead British Baker as we embark on a new strategy for the brand, with a strong digital focus and exciting events such as the Baking Industry Awards," she said.
"I have enjoyed getting to know the bakery industry over the past three years, even curating a tip or two for my own baking adventures. A lot has changed during this time – from the challenges presented by Brexit and Covid-19 to a poor wheat harvest – but bakery has proven its resilience time and again. I look forward to leading the conversation and informing the industry in the future."
Lorraine Hendle, managing director – retail and manufacturing, WRBM, added: "I am sure you will join me in congratulating Amy and wishing her every success as we embark on an exciting digitally focused plan for the brand."