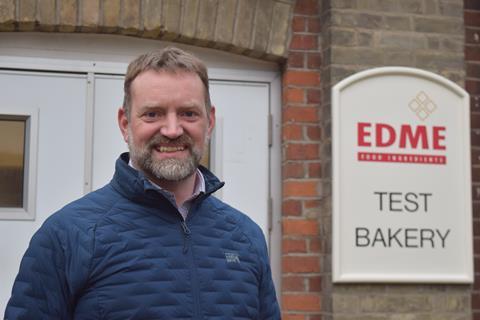 Stuart Sands has been appointed CEO of Anglia Maltings Holdings (AMH), owner of baking ingredients producer Edme.
Sands takes his position at the helm of the group – which also includes Crisp Malt and Micronized Food Products – following the death of previous leader David Thompson in July 2021.
The new CEO previously held roles in US with Country Malt Group, joining as director of finance before taking the position of general manager. Sands is now focused on immersing himself in the craft bakery and food sectors which Edme supplies, the company said.
"I've joined a fantastic business with great people and am really looking forward to working with them to see just how much more we can achieve for our customers," Sands said. "It'll be an exciting challenge for us to take the already-strong customer support to new levels. That's as well as driving forward on our sustainability goals and the innovation work with the ingredients we produce.
"With our terrific team members, supportive investors and expert suppliers, those opportunities should be a-plenty. I'm looking forward to getting stuck in with them," Sands added.