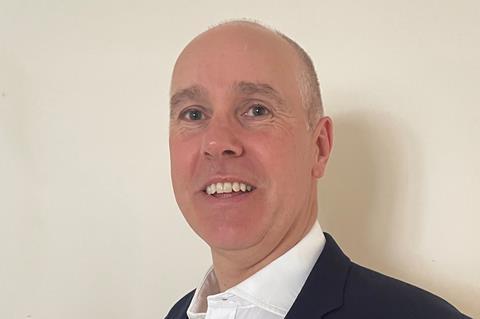 The Federation of Bakers (FoB) has installed cereal specialist Andrew Pyne as chief executive, signalling the end of Gordon Polson's 17-year tenure.
Pyne worked in the breakfast cereal industry for over 20 years at Nestlé (Cereal Partners Worldwide). Prior to his latest appointment, the new chief executive had been actively involved in communications for UK and EU trade associations in the breakfast cereal category, and completed a variety of assignments for the Food and Drink Federation (FDF) over an 18-month period from 2020, including corporate affairs and associations management.
The FoB said the new incumbent brings 'a deep understanding of food manufacturers' reputation issues, the health and nutrition arena and government policy, as well as European Public Affairs'.
"I am delighted to be joining the Federation of Bakers to support the plant bread bakery industry, who are critical to feeding the nation," said Pyne. "They have an outstanding reputation and resilience, having faced recent Covid challenges, and now issues of rising energy and wheat prices from the Ukraine conflict.
"My predecessor, Gordon Polson, has created a strong federation, and goes into retirement after seventeen years, leaving large footprints. I now look forward to working with [chairman] Mike Roberts and the FoB Board and supporting them to help make an environment in which the FoB and its members can continue to flourish and grow."
Polson, who recently alerted the government to bread supply risks, insisted he had enjoyed "every day" of his time as FoB chief executive since 2005, although adding it had been "an odd couple of years to finish on".
"Any one of Brexit, Covid or Ukraine would have been enough – three in a row is unprecedented," Polson said.
The outgoing chief executive also thanked the Federation's members for their support. "I wish you all individually, your businesses and collectively, every success," he said. "The message of the value of bread as part of a healthy balanced diet must go on and I have no doubt that it will do, with the appointment of my successor Andrew Pyne."
The FoB represents the largest baking companies in the UK who produce sliced and wrapped bread, bakery snacks and other bakery products. Pyne's tenure as chief executive officially began on 12 April 2022.