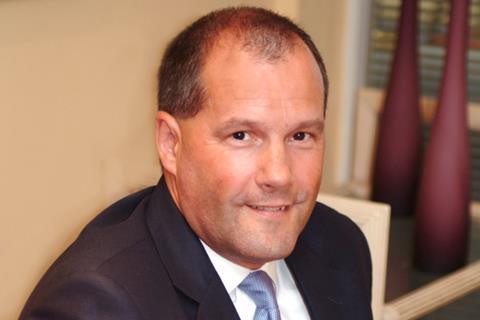 The baking industry can thrive in the post-pandemic market but will need to adapt to enduring consumer trends, according to Gordon Polson, chief executive of the Federation of Bakers.
Polson insists he is optimistic about the future of the sector but acknowledges that Covid-19 will have a lasting effect, even once the virus is under control.
"People still want to eat bread and it's purchased by 98% of households but there are challenges," he said.
"I can think of one of my members who produces branded bread and also makes bread for a sandwich maker. The volume of the sandwich maker's business is significantly down, maybe by 60%, while the branded element has increased."
This change in the balance of the market is likely to continue even once the Covid-19 vaccine begins to take effect and restrictions are lifted, he added.
"If we're honest, we probably don't think that sandwich market will ever come back to the same level because of trends established during the pandemic, where people will be working from home more.
"There won't be so much of that out-of-home, food-on-the-go consumption but people will be consuming bread and bakery products in a different way than they did previously."
"People still want to eat bread and it's purchased by 98% of households"
Polson believes that the challenge for many companies is to "redirect some of the focus of the business" to account for market changes.
This view is shared by Ross Hindle, analyst at business intelligence organisation Third Bridge, who recently commented that Greggs should develop more premium products to boost performance.
Last week, the high street retail chain reported a drop in sales by £357m over the past year and warned that profits won't return to pre-pandemic levels until at least 2022.
"The big question for Greggs remains around the group's ability to shift its consumer perception away from a purely value proposition and into one where they can charge a price reflective of its improved quality and product offering," Hindle said.
"Greggs' value-targeted product offerings and local town store locations put it in a good position for continued growth and success in 2021," he added.
Robust market
Polson is confident that the market will remain robust, despite changing consumer behaviour.
"Bread is a developed and mature market and I think we will continue to see a huge variety on the supermarket shelf," he said.
Data from Mintel reported in November adds weight to Polson's argument, showing that the UK bread market was on track for 3.5% value growth and the highest volume of sales since 2015.
"We'll see an emphasis on the nutritional benefits of the bread in terms of protein, vitamins and fibre," Polson predicted.
"And we will continue to promote the benefits of wholemeal bread, always remembering that white bread actually contributes more fibre in the diet than wholemeal bread because of the large volumes of white bread that people buy."