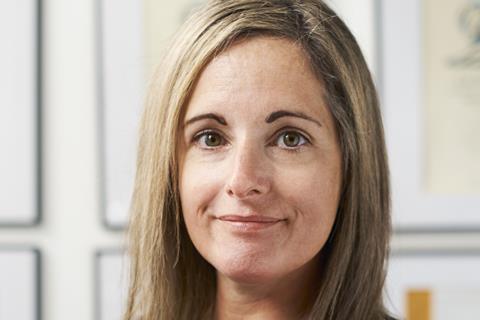 Trade body Scottish Bakers has announced Lesley Cameron as its new chief executive officer.
She will step into the role on 4 September, having spent the past four years as director of marketing and communications at Quality Meat Scotland.
Cameron replaces Alasdair Smith, who was at the helm for five years. The incoming CEO brings with her over 20 years of experience working within the food and drink industry, including stints at Kettle Produce, Macsween of Edinburgh, and more recently Baxters Food Group.
Scottish Bakers president and McGhee's Bakery director Ian McGhee said he was "delighted to have secured Lesley to take on the role of chief executive at this crucial time of legislative change and ongoing cost challenges facing us both as businesses and consumers".
He added that Cameron's blend of strategic engagement, commercial acumen and marketing savvy was "exactly the skill set we need to further our agenda and support our sector as it continues to thrive".
Cameron noted the bakery sector in Scotland currently delivers more than £1 billion to the Scottish economy and employs around 12,000 people.
"It is my role to ensure our members are strategically represented with policy makers, industry partners including Scotland Food and Drink, Skills Development Scotland plus other key opinion formers and decision makers," she said.
"We continue to work in an everchanging landscape with health and sustainability at the heart of consumers purchasing behaviour. In addition, the global climate emergency is challenging the way the world lives and works, cost of production, food labelling and product reformulation is also driving complexity within the retail environment. The complexity within the current skills system and its future transformation continues to challenge our members, however, an area for us to support and develop," she continued.
"On a personal level, I am excited to be joining such a well-respected trade association which represents some dynamic businesses and to be at the heart of the next phase of the Association's development will be an honour and I look forward to being part of the Scottish Bakers family."
The organisation has been supporting and protecting the interests of Scotland's bakery trade for 131 years. For example, it recently wrote to the Scottish Government to express its dismay at a delay to apprenticeship funding.
It also manages both the annual World Championship Scotch Pie Awards and Scottish Baker of the Year Awards, the latter of which held its 2023/24 edition in Glasgow last month.