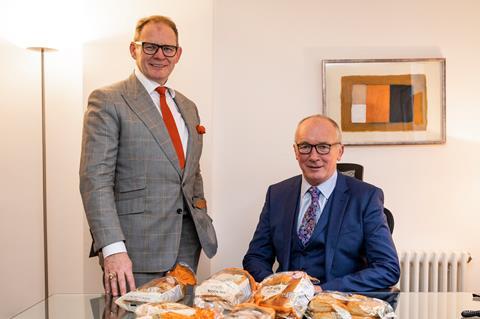 St Pierre Groupe founder Paul Baker was named North West Director of the Year for International Trade by the Institute of Directors.
The awards, which are in their 16th year and took place on 15 July, celebrate leadership excellence and highlight the contribution business leaders can make to society and economic prosperity.
Baker secured the North West & Isle of Man Director of the Year Award in the International category. The judges were impressed with his "entrepreneurial attitude and commercial prowess" which has seen the St Pierre brand flourish in the US, which accounts for 60% of the brand's volume.
"Winning this award is really a plaudit to our fantastic team – both here in Manchester and in America. We work together seamlessly and share a bold growth ambition, which combined with an agile supply chain, allows our business to thrive," said Baker.
He highlighted St Pierre's history, noting that five years after it broke into the American market and said it is now worth $100m and is the fastest growing bakery brand in the US.
"It is as a result of this business growth that we have recently been able to grow our team by a third. I'm confident that by investing in talent and surrounding ourselves with good people that we will continue to be a market leading business at home and abroad for many years to come."