The latest curveball faced by the food industry is a shortfall of workers.
This time last year, the UK was in the grip of peak pandemic uncertainty, with millions of workers still furloughed – so the current situation goes to show that it takes a brave person to predict the future in business.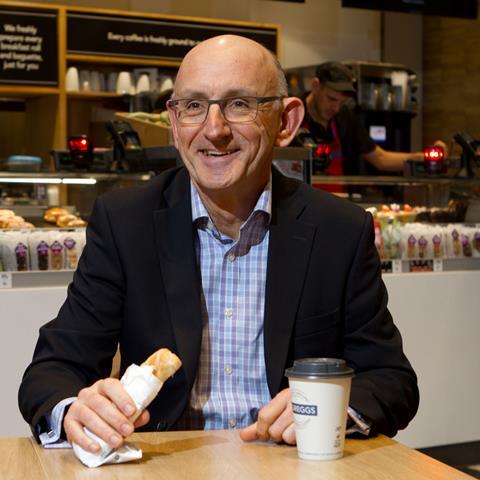 While there are more vacancies than the workforce is currently able to fill, it might be too soon to declare it the 'new normal' since furlough only ended on 30 September and the full picture regarding redundancies has yet to emerge.
However, early signs have been positive. According to the Insolvency Service, just over 200 firms in Great Britain submitted plans for lay-offs in September, with a total of 13,836 jobs at risk. While this was a small increase on August's figure, it still counts among the lowest monthly totals of planned redundancies on record.
Anyone predicting a surge in unemployment was further confounded in mid-October when the Office for National Statistics revealed job vacancies in the UK had hit a record high of 1.1 million between July and September – the highest number since records began in 2001.
Retail pressure point
Worthy of note is that retail was among the sectors seeing the largest increase in vacancies. This clearly includes high street bakery businesses – especially as one of the biggest, Greggs, cited staff shortages as one of the factors pushing back on growth in a mostly positive third-quarter financial update.
"All of us are going to have to make this sector more attractive to work in than other sectors"
"There's a people shortage problem," Greggs CEO Roger Whiteside confirms. "The irony is last November I was in a consultation exercise trying to shed hours through negotiation with our employees and then nine months later I'm short of hours. It's bizarre."
Because workers are in such short supply across the board, food-to-go operators need to compete with other sectors for good people, Whiteside observes. "We're going to have to up our game," he says. "All of us are going to have to make this sector more attractive to work in than other sectors."
Tony Wilson, director at the Institute for Employment Studies (IES), believes Whiteside is "exactly right" when it comes to retail bakery. "I think firms need to be more prepared to meet workers halfway on things like skills, experience and the sort of flexibility and job security that people want," he says.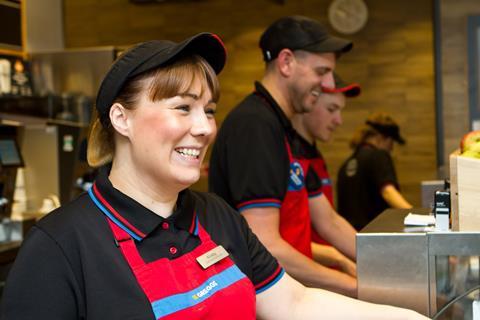 According to the IES, there are around a million fewer people in the labour force now than there were before the pandemic. Of course, Brexit has impacted business during that time, but Wilson is keen to downplay its role in the current labour shortage. "Most of it is explained by an exodus of older people from the labour market following the pandemic, particularly older women, and also younger people, most of whom have gone into education and full-time studies," he says.
"Brexit is a factor and maybe accounts for a quarter of the difference but there's no reason why bakery retailers, for instance, should be reliant on migrant labour for a lot of the roles."
Pay and retention
A competitive labour market means retention is as important as recruitment and it appears that some of the big names on the high street have decided the way to an employee's heart is through their pay packet. In recent months both Pret a Manger and Costa have awarded shop-based staff with 5% wage increases, with the revised rates also available to new recruits. Others are due to get a bump thanks to the autumn budget in which Rishi Sunak said the national living wage would rise to £9.50 an hour from 1 April 2022.
"Pay matters, but not as much as some employers think"
However, according to Wilson, money isn't everything. "It's often not about whether the job pays £8.90 an hour or £9.20 an hour or £9.50 an hour," he says. "It's about whether the shift can fit around other things in the worker's life, whether the job offers security, whether they're going to have good relationships at work. Pay matters, but not as much as some employers think."
The importance of finding out what's really important to employees in the current climate hasn't been lost on Lee Nixon, UK managing director for London-based chain Ole & Steen. "As the market moves on and pay inflates, I think it's going to become even more challenging," he says. "We've just initiated an employee survey to understand what our teams are thinking and we identified very quickly the need for better induction, onboarding and training in the first few months. By putting that in place, it will really help retain team members."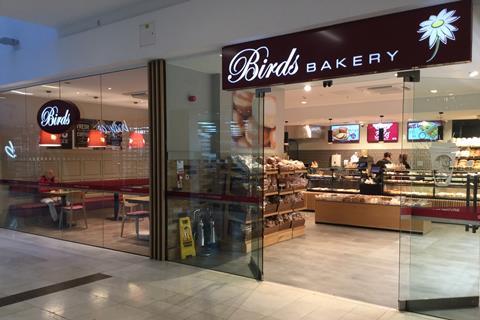 Similarly, Birds Bakery, with stores throughout the Midlands, has seen employee numbers hold up well during the past few months after setting up a helpline for employees to discuss any concerns they might have and seek advice, according to sales & marketing director Mike Holling.
Such wellbeing initiatives are essential for staff retention, says Jonathan Richards, CEO at HR app provider Breathe. "Management must check in regularly with staff and involve them in challenges to procedure and accommodate shift change," he says. "Transparency and flexibility are key and will instil mutual respect between employers and their employees."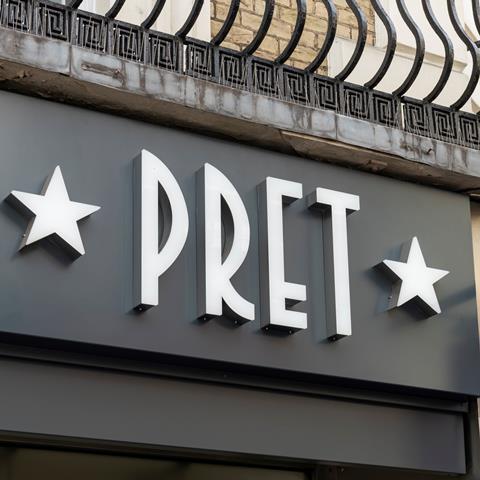 Recruitment strategy
While labour shortages mean hanging on to employees is more important than ever, Pret has made inroads with recruitment by targeting those they had already lost. "Between June and September this year we recruited 2,000 people and, interestingly, around 30% of these had actually worked at Pret before," explains a company spokesperson.
Providing a clear career path is also on the chain's HR checklist. "We believe we offer great career opportunities at Pret. Over 80% of our shop managers began at Pret as a team member," the spokesperson added.
Another tactic to beat staff shortages, suggested by Wilson of the IES, involves a change of mindset in terms of available workers. "There's a massive untapped labour pool," he insists. "A lot of recruitment language is quite biased against older workers. It talks of being flexible, dynamic and energetic. Firms need to think about how they design and market their jobs and present themselves as being happy to take on workers who might be over 55."
Anyone expecting such recruitment measures to be short-term needs to think again, Wilson warns. "Population ageing and demographic change has been going on for decades," he explains. "This is not a passing fad. This is permanent."