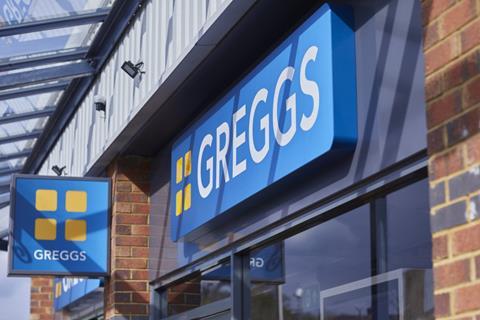 Greggs is eyeing a 'significant opportunity' in the evening daypart as it looks to replicate its daytime success beyond traditional trading hours, a Q3 trading update revealed.
Like for like sales at company-owned shops in the period were up 3.5% when compared to the same one in 2019, with 'particularly strong' growth seen in August as a due to the staycation effect.
However, Greggs said it had not been immune to the 'well-publicised' staffing and supply chain issues and has experienced disruption to the availability of labour as well as the supply of ingredients and products in recent months.
The business even warned of rising costs going forward as food input inflation pressures increase. "Whilst we have short-term protection as a result of our forward buying positions we expect costs to increase towards the end of 2021 and into 2022," the update stated.
Opportunities ahead
Today (5 October) Greggs is hosting a Capital Markets Day event during which the company's operating board will set out the considerable opportunities it sees in the coming years. CEO Roger Whiteside laid some of these out to an eager audience at a recent tradeshow.
"As we scale Greggs to become a fully-fledged, multi-channel, food-on-the-go brand for all times of the day we have developed an ambitious target to double revenue to circa £2.4bn by 2026," it said.
Currently, the business claims to have a 5% share of the food-to-go market, despite operating primarily via the walk-in channel and limited to daytime opening hours.
This is where the evening daypart could prove lucrative. "The introduction of delivery services has made many more of our shops viable in the early evening market and we believe that two thirds of our estate will ultimately be suitable for late trading (both walk-in and delivery)," Greggs stated. As such, it has a short-term target that 500 of its shops will be open until 8pm by the end of 2022.
According to Greggs' expected sales bridge resulting from this strategy, it expects evening walk-in business could be worth £110m by 2026 with evening delivery adding a further £70m.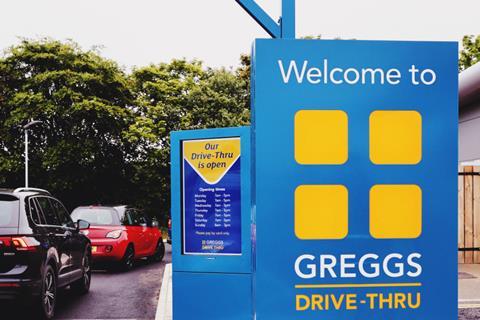 Other key opportunity areas include continuing to grow its estate with the potential for 'at least' 3,000 UK shops with the rate of net shop growth set to increase to 150 per year from 2022. Fifty of these are expected to be opened in partnership with franchisees. Greggs' shop refurbishment programme is also due to restart.
In the year to date it has opened 84 new shops and closed 16 shops, giving a total of 2,146 shops trading at 2 October 2021 (comprising 1,785 company-managed shops and 361 franchised units). Openings in the third quarter have included three drive-thru locations – an area which many bakery businesses and coffee shops are exploring.
There will also be further support for the Greggs App as it focuses on significantly increasing its membership base from 400,000 at present.
Capex requirements, the business said, are expected to peak across 2023 and 2023 investments will be self-funded. Here's its expected five-year expenditure:
| £million | 2021 | 2022 | 2023 | 2024 | 2025 | 2026 |
| --- | --- | --- | --- | --- | --- | --- |
| | | | | | | |
| Retail | 37 | 85 | 105 | 105 | 95 | 92 |
| Supply chain | 20 | 69 | 85 | 94 | 57 | 27 |
| IT & other | 8 | 15 | 15 | 15 | 15 | 15 |
| Total | 65 | 169 | 205 | 214 | 167 | 134 |