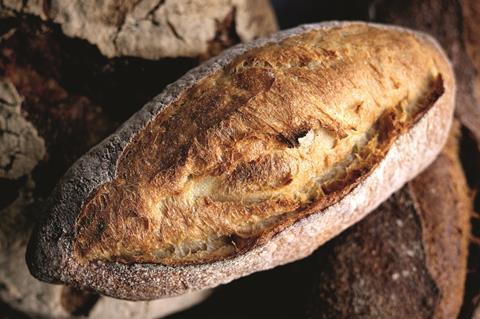 Many consumers are in the dark about the taste, variety and health profile of sourdough, according to new research.
The results of the Taste Tomorrow survey, by baking ingredients company Puratos, suggest bakers and retailers have a role to play in educating the public on the benefits of the bread.
According to the study, only 24% of non-sourdough eaters deemed the bread to be healthy, while 19% of non-users had been put off trying sourdough because they were 'worried about the taste'.
Yet, almost half (48%) believed a better understanding of the health advantages of the loaf would encourage them to try it and even start buying it.
In addition, 41% of occasional users said they would be more inclined to regularly consume sourdough if they saw new and exciting flavours and varieties.
Heavy users were more likely to try different varieties of sourdough such as rye (89% vs 61%) as well as those featuring additional ingredients such as grains (78% vs 65%), the survey showed.
The findings also revealed that 71% of frequent sourdough users bought other sourdough products such as crumpets and crisps, compared to just 32% of occasional shoppers, suggesting that the promotion of different products could increase purchases among the latter group.
Price also emerged as a key factor among shoppers. As many as 40% of non-sourdough eaters said that they would be more likely to try the bread if it was cheaper, while 88% of occasional users and 82% of frequent shoppers claimed price was important to them.