Changing breakfast habits among consumers over recent years offer untapped potential for food operators, according to research by Délifrance.
The company's latest 'Prove It' market analysis report, titled 'Breakfast: unlocking the opportunities in the occasion', covers key breakfast trends and drivers for breakfast diners and highlights how bakery businesses can adapt their offering and operations to attract and retain customers.
"So much has changed over the last few years, we were keen to get a fresh snapshot of the market, so we could see how it has evolved," said Stéphanie Brillouet, marketing director for Northern Europe and North America at Délifrance.
Bee Farrell, food anthropologist and report partner, said the changes in the breakfast occasion have been due to a wide range of factors. "External influences like social media are having a powerful effect on the dishes chosen by consumers," she said.
Here are some of the key findings from the report: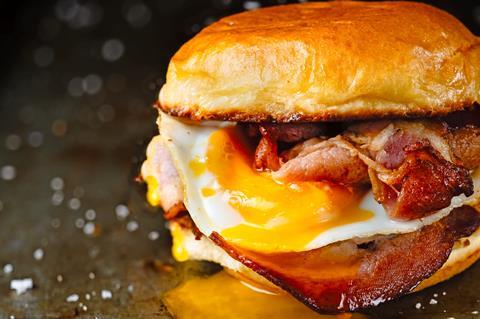 Breakfast is more popular than ever
Breakfast is eaten by 98% of UK consumers and accounts for 19.8bn occasions annually, according to the report. What's more, 22% of respondents to Délifrance's research said they're eating breakfast more frequently.
As a result of this, the out-of-home (OOH) breakfast market is picking up, with 24% of consumers dining OOH during the week and 10% at the weekend. In fact, when comparing the latest research to that of 2018, almost twice as many people are now eating breakfast OOH more than once a week.
The OOH breakfast market is driven largely by younger consumers. Approximately a third (32%) of 18 to 24-year-olds eat on the go (OTG) at least a few times a week. Meanwhile, nearly a fifth of 35 to 44-year-olds dine in several times during the week.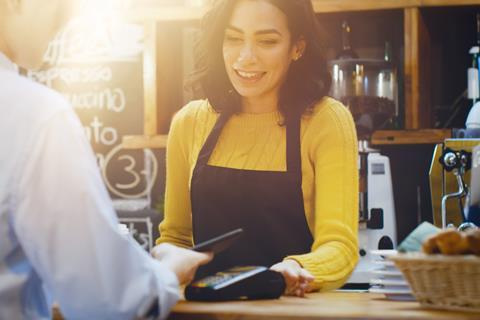 Average on the go breakfast spend has increased
The average price paid for an OTG breakfast is £4.60, compared with a 'golden price point' of £4.01 in 2018, Délifrance said in the report. Of the core target OOH breakfaster, 18 to 24-year-olds are the least price sensitive, with 41% willing to pay over £5.
Solo breakfasters tend to spend less money on breakfast while social breakfasters with friends or flatmates are more likely to spend a higher amount of money. OTG breakfasters expect to pay more at a café chain or food truck, but less at bakery and coffee shop chains.
Loyalty initiatives appear to be popular and effective. As many as 44% of those who eat breakfast OOH use a loyalty scheme or subscription service. For two thirds of those consumers, that means they always or usually go to one particular food outlet.
With dining locations varying for OTG breakfasters (see table below) those who eat their food sitting in a park are the biggest spenders. Délifrance's Brillouet believes this presents opportunities for bakery operators. "Why not appeal to these big-spender park bench breakfasters with premium picnic breakfast boxes?" she said.
| Where do they usually eat their breakfast on the go? | |
| --- | --- |
| While driving | 41% |
| While walking | 29% |
| While on public transport | 27% |
| While waiting for a train or bus | 17% |
| Sitting in a park | 7% |
| Sitting in another public place | 7% |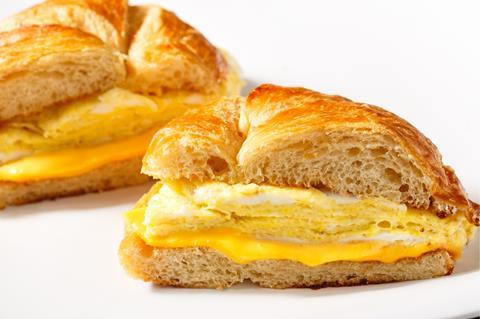 Simple treats rule for on the go
Breakfasters eating on the go are more likely to be looking for something that feels like a treat, according to the report. In fact, shoppers at independent coffee shops, cafés or bakeries are more than two and a half times more likely to make their choice based on feeling like a treat.
The internet is another driver of choice: those who eat breakfast on the go are more than twice as likely to be inspired by social media than the average breakfast consumer.
OTG breakfasts are more likely to be pastries, smoothies and hot sandwiches as they're easier to consume while on the move or in the car. Those buying from coffee shops, bakeries and cafés (chain or independent) are more than two and a half times more likely to eat pastries and muffins.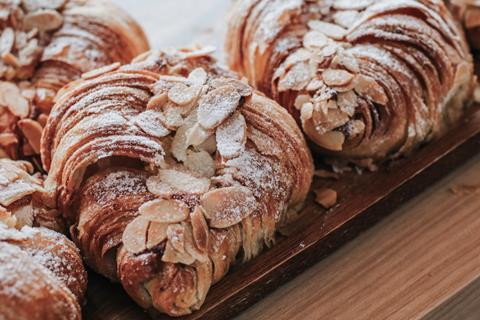 Independence counts for dine-in breakfasting
When it comes to dining in, independent bakeries, cafés or coffee shops are the most popular choices (see table below).
| Where do they eat their dine-in breakfast? | |
| --- | --- |
| Independent bakery, café or coffee shop | 38% |
| Coffee shop chain | 29% |
| Fast food outlet | 29% |
| In-store cafe | 28% |
| Café chain | 26% |
| Bakery chain | 23% |
Among the chief factors driving the choice of operator for dine-in breakfasting are convenience, quality of food and price (see table below).
| What drives their choice of operator? | |
| --- | --- |
| Convenient location | 54% |
| Quality / freshness of food | 53% |
| Price / meal deals / loyalty schemes | 45% |
| Variety / choice of food | 45% |
| Variety / choice of drinks | 22% |
| Service | 22% |
"Customers are often led by their senses, and no doubt the smell of baking goods in bakeries encourages sales – a good excuse to bake off products throughout the day – for both freshness (which we know is one of consumers' top priorities) and aroma," said Brillouet.