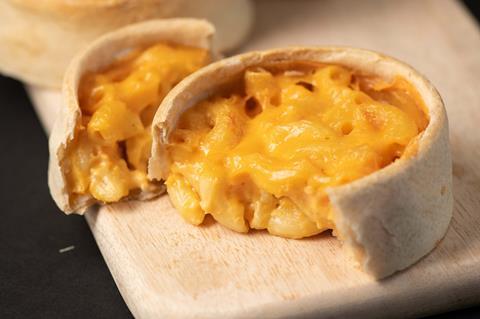 From Scotland to Asia, bakery brands are taking inspiration from around the world for their latest savoury NPD.
Here's a round-up of some of the new products on the market tempting shoppers to broaden their bakery horizons.
Deli Kitchen naan, Signature Flatbreads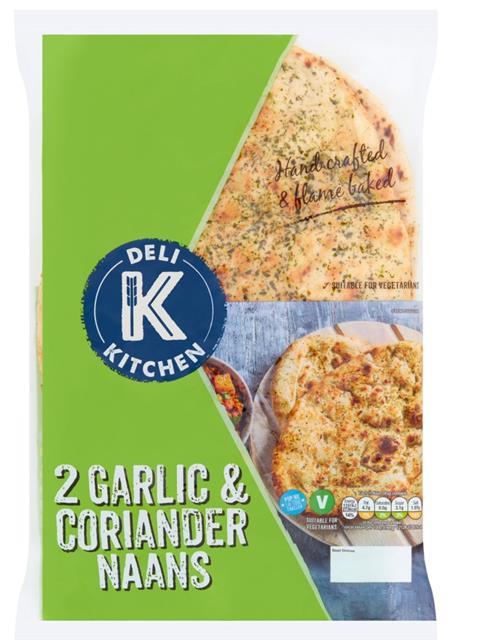 Signature Flatbreads has launched two new products from its Deli Kitchen range into Waitrose stores across the UK.
The Plain Naan is available from 250 stores while the Garlic & Coriander Naan is being sold in 200. Suitable for vegetarians and each carrying an rsp of £1.80, the new flatbreads join the Greek Style and Focaccia varieties in the Deli Kitchen range – both of which have shown 'strong sales' since their launch into Waitrose in August, according to Signature Flatbreads.
"We continue to build the brand and grow our Deli Kitchen range with new products that offer consumers added interest at mealtimes, as well as an excellent eating experience," said David Laurence, managing director of Signature Flatbreads.
Microwaveable vegan slices, Wall's Pastry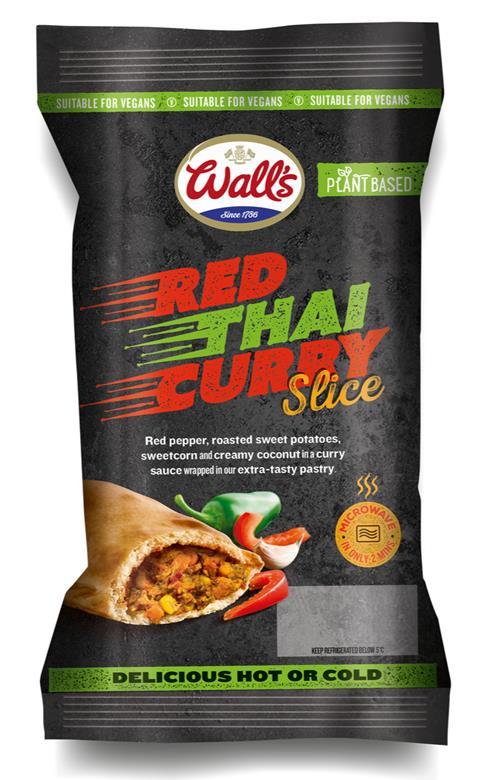 Wall's Pastry, now under the Compleat Food Group banner, has expanded its range of microwavable slices with two new vegan flavours available in selected Tesco stores.
The Red Thai Curry Slice and Hearty Chilli Bean Slice now accompany the existing line-up including Mexican Chicken Fajita, Chilli Beef Burrito, Nacho Chilli Cheese, and Piri-Piri Chicken. The slices, which according to the manufacturer are 100% plant-based, are intended to offer a modern twist on the brand's sausage rolls to be eaten at home or on the go.
"With the growing demand for vegan products, we really wanted to create a new offering for our plant-based customers," Mike Holton, brand manager at Wall's Pastry, said. "Moving away from meat-eating should never mean compromising on taste, or convenience.
"Our microwave slices are designed to fit into busy routines and are perfect for a working from home snack, a quick office lunch or even as a tasty meal for students," Holton added.
The Red Thai Curry Slice is made with roasted sweet potatoes, red peppers and coconut in a curry sauce. The Hearty Chilli Bean Slice is filled with kidney beans, red peppers and sweetcorn in a spicy chilli sauce. Both slices weigh in at 180g and have an rsp of £1.50.
Breakfast and hot food to go, Country Choice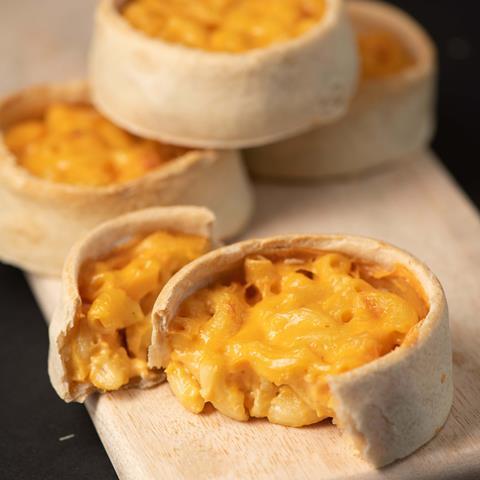 Country Choice has unveiled a range of traditional Scottish food for on the go, including breakfast and a hot food selection.
The breakfast offering includes rolls with various combinations of potato scones, black pudding and square sausages, while the hot food selection includes Macaroni Pie, Steak and Gravy Pie, Scotch Pie, and Haggis Pie.
The range, which also includes several sweet items, has been made by Scottish bakery suppliers including McGhees, Malcolm Allan, Brown Brothers, Mrs Tilly's, Dessert Dept and Hall's of Scotland.
To help retailers promote the range, Country Choice is offering various merchandising options, including Scottish-themed head and base panels for freestanding countertop hot units, as well as Scottish-branded posters, wobblers, stickers and shelf stripping to highlight the provenance of the products.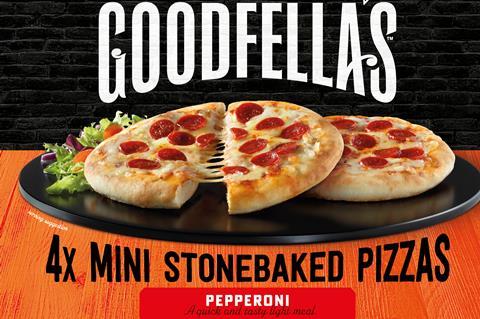 Mini Stonebaked Pizzas, Goodfella's
Goodfella's is looking to tap into an increased number of lunch occasions with the launch of Mini Stonebaked Pizzas.
With a diameter of five inches, the smaller sized pizzas are aimed at shoppers looking to reduce waste while fulfilling their cravings, the manufacturer said.
"As more shoppers work from home, the number of at-home lunchtime occasions have risen to just over 13 billion, and as a result consumers have turned to the frozen pizza category having realised the quality available," said Nicola Bates, senior brand manager at Goodfella's.
"Ready in just 11 minutes and perfectly portioned for lunch, we're confident the new Mini Stonebaked Pizzas will go down well with shoppers and raise the bar for other mini pizzas in the market," Bates added.
The Mini Stonebaked Pizzas, which Goodfella's claims are HFSS compliant, are sold in packs of four with an rsp of £2.50.