Modern bakeries need their ovens to perform to high standards of efficiency, saving both energy and costs. So, why not put the hot gases generated in baking to optimum use? Here's how…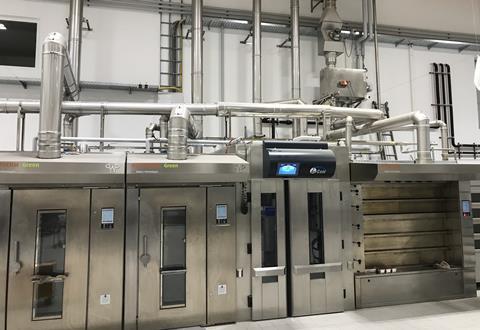 A modern bakery requires an oven that can operate to optimum efficiency in order to maintain quality and flexibility in its bread production – to achieve the perfect loaf baked consistently. Alongside this, and together with many other industries, a modern bakery also faces the challenge of having to reduce energy consumption and minimise its carbon footprint by focusing on green energy. There are opportunities available to achieve both maximum quality and reduction in CO2 emissions alongside reduced energy costs for the company.
To produce that perfect loaf, a bakery oven must have exact control of temperature, air circulation, humidity and heat distribution. Gas and oil-fired ovens require sufficient chimney draught for optimum operation, but the natural chimney draught is rarely sufficient.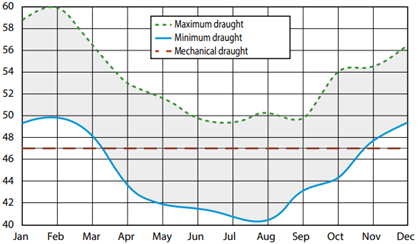 Many factors influence the chimney's ability to create the correct amount of draught, such as the atmospheric pressure, the outside temperature, the time of year and wind and weather conditions. If the latter are poor, then the oven's control will compensate by using more energy. Along with increasing the company's costs this will also lead to uneven and unsatisfactory production results.
The answer to better efficiency and consistently perfect results is a chimney fan system. What a good chimney fan system will do is adjust the chimney draught to the required level and the chimney fan's control will ensure that this level is maintained. Consequently, the result is an oven that continually works in the most efficient manner, regardless of outside factors.
Heat recovery from flue gas
Having achieved optimum results from the oven, the bakery can also save money and help protect the environment by reducing waste energy. Along with other industries, many bakeries waste energy through energy-rich hot flue gas being led directly out of the chimney and escaping into the atmosphere. This excess energy could be collected and reused for heating; clearly an additional bonus for the company. By installing a heat recovery system, excess heat from the flue gas, steam or process air can be converted into hot water to be used for variety of useful and money-saving purposes - such as heating and hot water - as opposed to simply going to waste.
Environmentally friendly is economical
With ever-increasing energy costs and stricter demands on CO2 emissions, it makes good sense to capitalise on this excess energy from exhaust and extraction systems used in modern bakeries, which would otherwise go straight up the chimney and into the environment.

The installation and operation of an Exodraft air-to-water heat recovery unit with an integrated bypass function, which is specifically designed to absorb energy from hot flue gas will create all the results and benefits mentioned above. With a heat recovery solution, as much as 95% of waste energy can be recovered. This translates into a potential 15-30% reduction in consumption and an equivalent reduction in CO2 emissions.
In Exodraft's system, the heart of the unit is the actual heat exchanger, which utilises the heat from the passing flue gas in an efficient way. The excess heat that cannot be utilised is automatically circulated around the heat exchanger via the system's bypass function. The entire system is easy and intuitive to control thanks to the EHC20 controller, which controls the bypass damper, central heating pump and mixing valves. This guarantees that the circulation only occurs when it is needed.
To find out how one bakery has increased its efficiency with the Exodraft system, many times over, see the video below:
To find out more about how Exodraft's system can help you reduce energy costs and CO2 emissions, email info@exodraft.co.uk, call 01494 465166 or visit https://exodraft.co.uk/

With sales in more than 40 countries and the best product range on the market, Exodraft is the world leader in solutions for mechanical chimney draught and heat recovery from flue gas/process heat. Our products are built on a comprehensive understanding of the relationship between combustion and chimney draught, and we solve problems with insufficient chimney draught for households and businesses alike. www.exodraft.co.uk
View full Profile