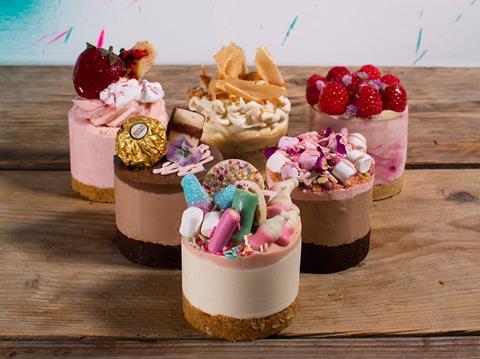 Mother's Day is almost upon us and bakers and retailers have been busy crafting all manner of treats to celebrate the occasion.
Paul, Pleesecakes, and Morrisons are among the companies that have created an array of mum-themed marvels.
From cakes, biscuits and doughnuts to breakfast boxes and curated hampers, there's a gift to suit all tastes.
Here's our pick of the latest NPD for 14 March: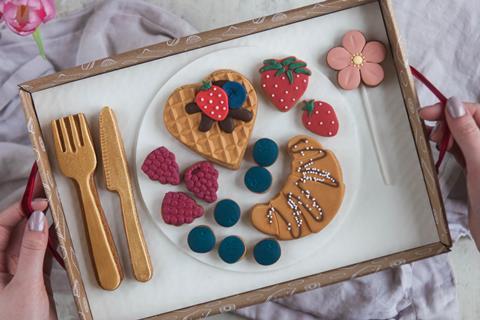 Honeywell Biscuit Co
What mumma doesn't love a biscuit with their cuppa? The Northamptonshire-based baker has created Blooming Lovely Biscuit Blooms – a limited-edition version of its hand-iced biscuits that look like flowers in a vase. This 'letterbox friendly' package contains 11 biscuits and costs £25.
Joining the line-up is Biscuit Breakfast in Bed (rsp £34), a vanilla biscuit-themed continental breakfast with croissant, waffle and berries that includes gold biscuit cutlery and a flower on a stick. The items are delivered in a ribbon-handled sturdy box that doubles up as a tray and can be used for breakfast in bed. A percentage of all sales is donated to Honeywell's charity partner, Farm Africa.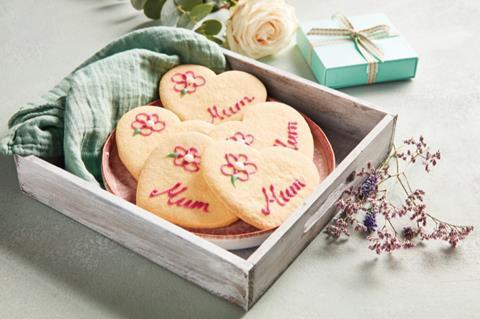 Morrisons
Over at Morrisons, Mother's Day biscuits have also made the cut. The retailer has launched two flavours: Hand-iced Gingerbread and Vegan Lemon Shortbread for £1 each. The biscuits are baked daily and decorated in-house.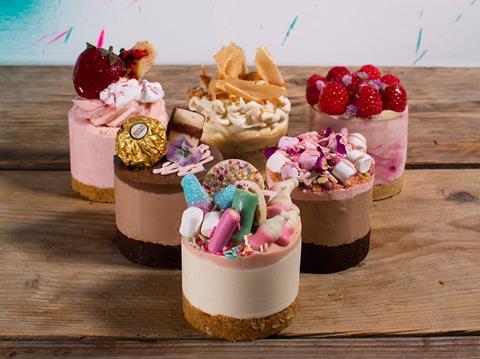 Pleesecakes
The online cheesecake specialist has put together a selection of six mini Pleesecakes. Its You're Mum-Believable box costs £35 and comprises Pick 'n' Mix, Rocky Road, Sticky Toffee Pudding, Lemon & Raspberry, Kinder and Eton Mess flavours.
Berry Best Mum (£36) contains an 'elegant yet zingy' vanilla cheesecake that serves eight to 10 people. Made with a shortbread biscuit base, it has a vanilla filling with a raspberry and lemon swirl, and is topped with pink chocolate ganache, white chocolate shards, fresh raspberries, mini marshmallows, lemon julienne, mini meringues, pink biscuit pearls, pink sugar, sugar sprinkles rose buds and petals.
Both gifts contain a complementary bottle of 5cl Malfy Arnancia Gin.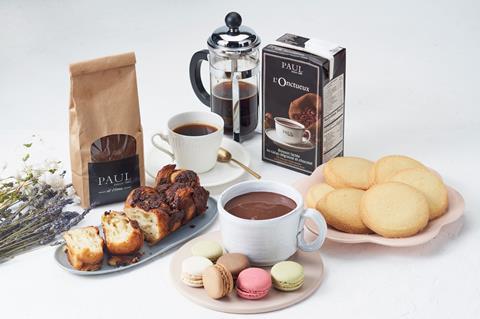 Paul Bakery
Artisan bakery Paul has developed Hug in A Box filled with French fancies, a light and buttery chocolate croissant loaf, 12 jewel-esque mini macarons, six all-butter shortbread biscuits, plus Paul's freshly ground coffee and a one-litre carton of the brand's hot chocolate. It costs £29.95.
A Sweet Treats Box featuring three of Paul's best-sellers – strawberry Fraisier or Craquant, Carrot and Fôret Noire cakes – alongside mini beignets doughnuts and a box of 12 mini macarons, is also available for those located in London or Oxford for £39.95.
A limited-edition Meringue Drip Cake that serves between six to eight people and can be personalised for free is also on sale for £25.95. A larger version catering for between 10 and 12 people is available for £46.95.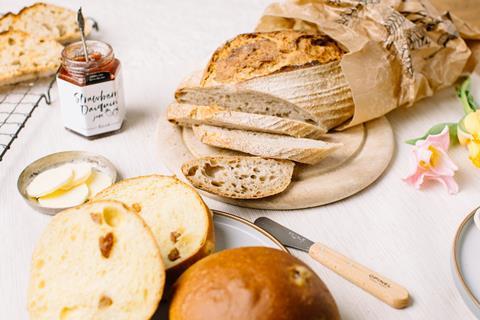 Lovingly Artisan
Lovingly Artisan has collaborated with Hawkshead Relish to create a Mother's Day Breakfast In Bed Box containing two made-to-order saffron buns and a Pain de Campagne sourdough loaf. Each package also features a pot of Hawkshead's handmade Strawberry Daiquiri Jam made from strawberries, a dash of lemon and lime, dark rum and rose liqueur.
"This Mother's Day is going to be a little bit different, so we decided to work with our friends at Hawkshead Relish to put together a little bit of treat for mums up and down the country," said Catherine Connor, co-owner of Lovingly Artisan Bakery. "Something that kids could easily rustle up with dads and be able to treat mums to a well-earned lie in and a delicious breakfast in bed." The box is being sold for £11.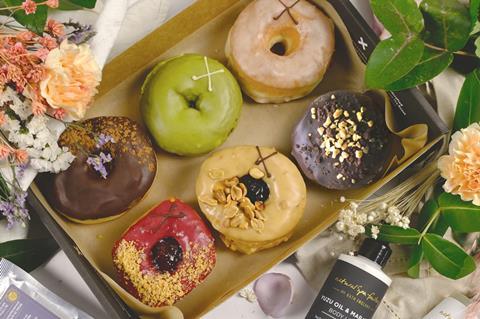 Crosstown
The doughnut specialist has also hopped onto the curated gift box trend creating two options aimed at giving mums 'an indulgent night in'. "We've been working on a collection of gift boxes, perfect for saying 'thank you for everything you do' this Mother's Day (even from afar)," said Adam Wills, co-founder of Crosstown.
Its Mother's Day Gift Box costs £70.95 and includes the choice between six handcrafted doughnuts or cookies, Natural Spa Factory Acerola Cherry Face Mask, Yuzu Oil & Majoram body wash and lotion and an OHROS candle.
The Luxury Mother's Day Gift Box includes the above as well as a bottle of either St John Wines or Gusbourne English Sparkling Rosé and is priced at £109.95.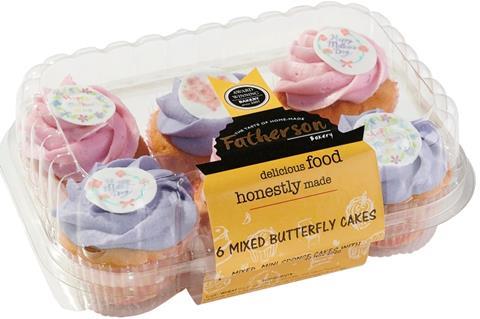 Fatherson Bakery
Fatherson Bakery is marking the special occasion with Mother's Day Fairy Cakes. Sold in packs of six (rsp £2.50), the cupcakes are finished with pink and lavender icing. They join the existing sponge Mother's Day Cupcakes (rsp £4x2) and Mother's Day Sharing Cake (rsp £5).