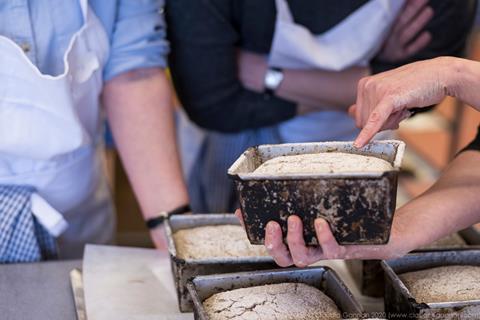 Suffolk-based Two Magpies Bakery has opened a new school focusing on artisan baking.
The Two Magpies Bake School is situated adjacent to the main production bakery in Darsham and will offer a range of full day and half-day courses, as well as evening classes.
These include doughnut and sourdough masterclasses, gluten-free baking, Scandinavian baking, continental baking, and a bagel and pretzel class.
Despite reduced numbers due to the coronavirus pandemic, the new class list will suit all abilities, from beginners looking to gain more confidence to experienced bakers wanting to add to their existing skills, said the firm.
"We are very excited to launch our purpose-built bake school which will allow us to expand the number of courses we can offer and teach even more people how to bake wonderful real bread and pastries," said Rebecca Bishop, co-owner of Two Magpies Bakery.
Bakers can learn new skills, trade secrets and experience artisan baking first-hand, it added.
Courses can be booked online via the Two Magpies website.
"Every course is taught in a relaxed and informal environment by experienced bakers with a focus on demystifying baking techniques, experimenting and applying lessons learnt to the home environment," Bishop added.