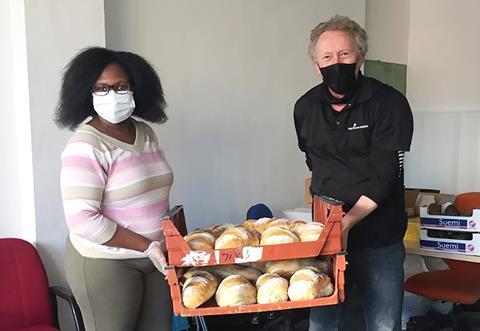 Social enterprise Big River Bakery has partnered with Teesside University to launch an on-campus community bakery to support BAME communities affected by Covid-19.
The site, located in the recently renovated Victoria Building at the university, represents Big River Bakery's second, having opened its first one in Shieldfield in Newcastle last year.
It has been established to work closely with BAME communities and local BAME-led organisations. Managed and run by Big River Bakery, its aims are the same as the Newcastle location – to support and offer greater opportunities to communities who have been disadvantaged.
This has become even more pertinent as a result of the pandemic, Big River Bakery said, with some communities disproportionately affected due to loss, unemployment and mental health difficulties.
It plans to create opportunities and pathways to employment and a steering group has been established to develop the project with Teesside's Ubuntu Multicultural Centre, Open Door North East and others. The former was the recipient of the bakery's first bread deliveries.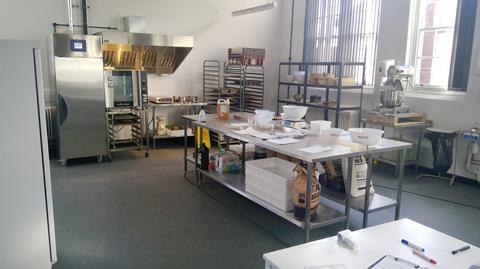 "This second bakery is the first roll out of our business model, which demonstrates practical leadership in the development of social cohesion and wellbeing including employing autistic staff and employability programmes for long-term unemployed," said founder Andy Haddon.
"The launch of the bakery is timely as a sense of optimism grows due to the vaccination programme. This will allow more people to be able to access and be involved with the bakery on the Teesside University site."
Steve Dougan, Teesside Head of Enterprise, added that the bakery delivers on the university's ambition to leverage the on-campus incubator called Launchpad to create social change.
"Following a £1.5m refurbishment we have created a mixed used enterprise hub with co-working, incubation, micro factories and of course a space for a community impact bakery. More than 500 start-ups have been supported in this building over the last 15 years and I am delighted that Big River Bakery are partnering with us to ensure that a % of those start-ups are all about creating social value as well as driving economic growth and employment," Dougan explained.
Big River Bakery specialises in slow ferment, handmade breads and other baked goods, such as celebration cakes and afternoon tea, made with locally sourced ingredients. Last year it secured a £25,000 investment from the North East Small Loan Fund to purchase additional baking equipment for its Newcastle site which combines a production facility, café, retail space and training hub.