Coronavirus presented challenges for the UK's baking industry, from independent bakeries to national chains and the companies that supply them.
Here we explore how bakery businesses in Scotland adapted during the pandemic: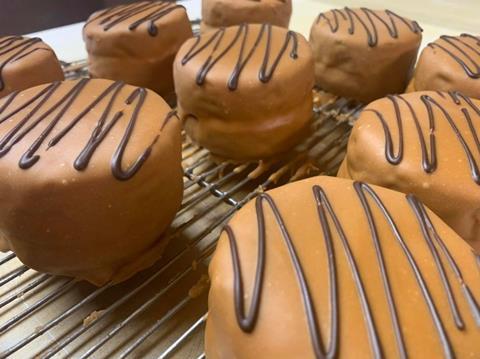 Orkney: Argos Bakery shares the smiles
Three weeks into the lockdown, Orkney-based Argos Bakery wanted to share with its customers the impact the pandemic had had on the business and local community, so launched a competition to share 'bakes and smiles'. Its Peedie Baker Competition encouraged younger members of the community to take smiling snaps of their home bakes, while the grown-ups also got a look-in with an Easter Show Stopper competition. "This virus has had a huge impact on the nation and can feel a little daunting at times," says Ewan McDill at Argos. "So we wanted to break it down through the lens of our business and make it real. This pandemic has affected our staff and how many of them are able to work, but that has not stopped us baking every day to help feed our community and we are proud and thankful for that."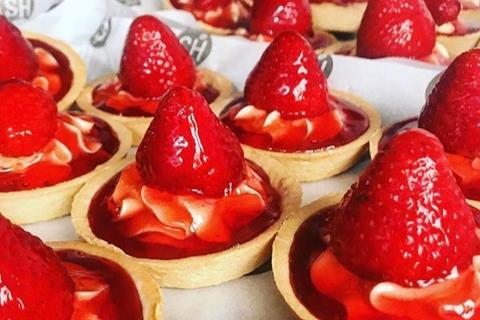 Edinburgh: Patisserie to you
Catering firm Saltire Patisserie made packs of its hand-finished products available direct to the public from June. The Edinburgh-based business adapted its operations as a result of the Covid-19 outbreak, launching a delivery and click-and-collect service. Established in 2006 as Saltire Hospitality, the firm describes itself as the only caterer in Scotland to have its own patisserie and bakery. It supplies bakery items, desserts and associated products to major hotel chains, restaurants, cafés and public shows, such as The Royal Highland Show, and is particularly known for its strawberry tarts and steak pies. Following the closure of many restaurants, cafés and events, it has modified its offer and launched Saltire Patisserie To You. The range includes The Bread & Patisserie Breakfast Box and the Treat Box for Two, and Saltire plans to change its offering on a regular basis.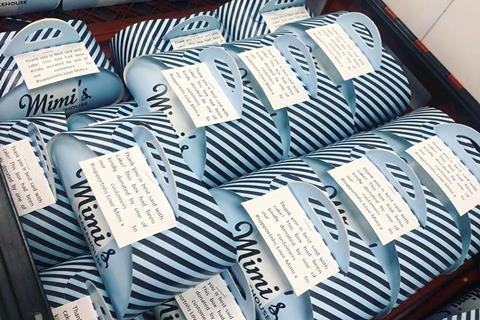 Edinburgh: Paying it forward
Edinburgh-based Mimi's Bakehouse has sold hundreds of 'Pay It Forward' boxes. Each box is £5 and includes two Mimi's classic traybakes and a message of thanks. Originally delivered in bulk for distribution to NHS staff at the Western General and Royal Infirmary Hospitals and other hospitals around Edinburgh and Midlothian, they are now being distributed to those who are at risk of becoming homeless. In return for customers' generosity, each purchase will come with a 20% online discount code for a future order, to say thank you for paying a box forward and supporting the NHS during this difficult time.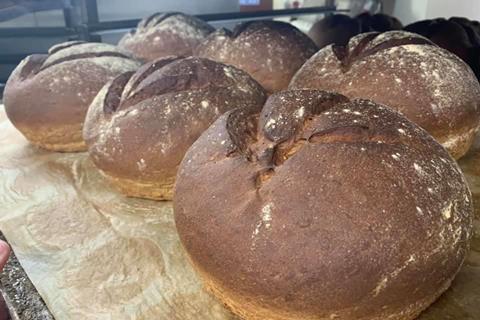 Dumfries & Galloway: Baking seven days a week
Although many of its customers closed at lockdown, wholesale business Express Bakery in Dumfries & Galloway kept baking seven days a week. "We felt we had to stay open to supply the NHS, which we have done for over 20 years, along with local retailers and the local council which is organising food boxes for vulnerable groups in the community," says Stanley Johnstone, who manages the business with his brother Malcolm. The firm also worked with ingredients supplier Ireks to make bread that is distributed free to essential workers. "If people know the local bakers are still working and they get their rolls and tattie scones, it keeps some sense of normality. We have had lots of new likes on our Facebook page and I think people appreciate what we are doing. None of this would happen without the great team we have in the business."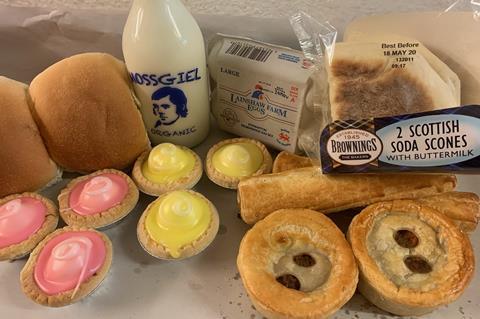 Galston: Bakery gains key workers status
Galston bakery David@Brownings has remained open during the pandemic, producing freshly baked goods daily and delivering packages to those in lockdown or isolation after the shop has closed every day. "We offer free delivery and are kitted out with protection, including face masks, gloves and a large bottle of sanitiser to ensure we are taking all the steps we can while still offering a vital service," explains owner David Gall. The firm has also been recognised as offering a vital service and staff were issued with key worker cards from East Ayrshire Council. "We are not only helping our community but ensuring that our business survives this terrible time," adds Gall.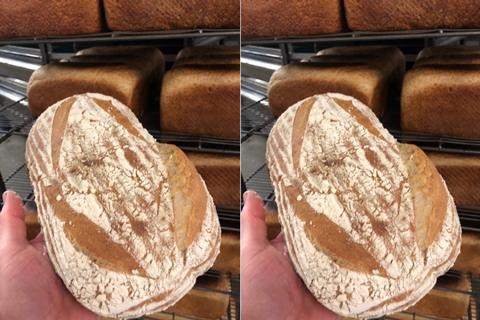 Glasgow: Reopened by popular demand
Glasgow-based Newlands Home Bakery initially shut up when lockdown was announced – but the customers kept calling. "We received several customer requests asking if we were still open for business, so we decide to have a rethink," explains director Alisdair Irvine. "With management working in the main bakery, no public access to the site and a large space available to us, it was possible to continue creating breads, cakes and pastry products." These were made available via home delivery that proved such a success it was extended to include a collection service. "It has been really interesting seeing what products people are craving at this time, though," adds Irvine. "Most popular has been our sourdough bread and we have also been supplying a sourdough starter pack for customers to make at home."
Tannochside: Macphie adapts to operating under covid
Ingredients supplier Macphie partnered with Loch Lomond Distillery to create a hand sanitiser for frontline care services during the outbreak. The disinfectant hand rub is designed for use by primary care providers, including hospitals and care homes, and to help mitigate nationwide shortages. Loch Lomond Distillery blended ingredients supplied by Macphie with its own alcohol, before the bakery manufacturer bottled and packed the final products in its North Lanarkshire production site. "We want to do everything we can to help the people fighting to get us through this pandemic," said Macphie CEO Andy Stapley in April. With the foodservice market temporarily shut down, the business also changed the format of its mixes to smaller, 6kg bags in order to sell to the public.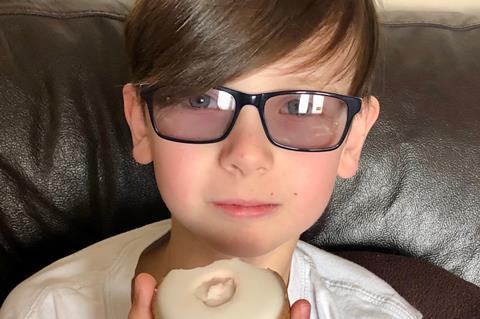 Dundee: The little things
Goodfellow & Steven, one of Scotland's oldest bakery businesses, rose to the challenge when they received an email from the mother of a 10-year-old boy with ADHD and autism: "Every Friday, I go to my local Montrose store and buy him a Belgian biscuit (cinnamon biscuit) as a treat. He is now panicking as we might not be able to get one this week. Do you know of a recipe we can try and make until we can get back into the shop?" In response, the business made a small batch of the lad's favourite treat and sent two Belgian biscuits to the shop each week. "During these difficult times, for some people, it's the very small things that matter. If we can help a 10-year-old boy who may not be fully aware of what is going on in the world today and keep a little bit of normality in his life, then it's a win for everyone," says Goodfellow production director Rob Sinclair.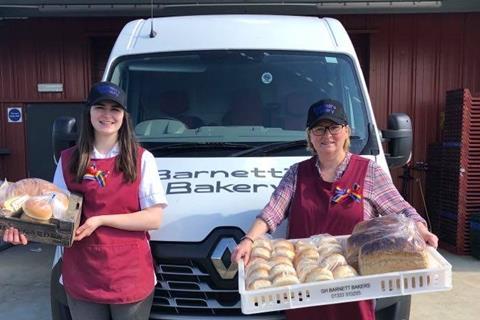 Anstruther: Community spirit
Barnett's Bakery of Anstruther has focused on the community during the crisis, initially launching a delivery service for vulnerable people and later extending it to all customers. "We've continued to work closely with our wholesale customers who are also providing vital services within their local communities too, from Kirkcaldy to St Andrews to Dundee," adds owner Mhorag Barnett. "We wanted to do more, so we have been donating bakery goods to Cupar Children and Families Social Work Team to help feed local families during this time of crisis." The business also had a "phenomenal" response after it started selling flour, yeast and sourdough starter in its shops, and ran a competition through Facebook and Instagram to see what customers had been baking with its ingredients.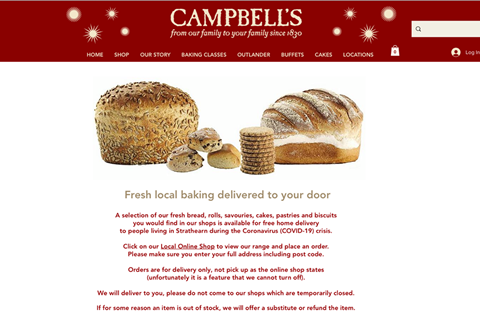 Crieff: A family operation
Campbell's Bakery has two shops, one in the market town of Crieff and another seven miles away in the village of Comrie. The business started to feel the impact of the coronavirus the weekend before lockdown and, with shop staff becoming worried for their safety, owners Iain Campbell and his wife Ailsa decided to temporarily shut up shop and furlough all staff except for its senior night baker. The business started a free local delivery on 18 March, selling most of the products available in its shops. "Since then it has been myself, my wife and our two children who produce, pack and deliver to a few wholesale customers and locals," explains Iain. "Our 16-year-old daughter Isla had an abrupt end to her school life when her school closed, and we have been so impressed by how she has adapted to this new life and given her time to help keep her family's business viable. She is learning valuable skills." As restrictions lift, the business is planning to start click-and-collect and bring back some staff. "Hopefully, a silver lining out of this will be people shopping more locally and supporting the independent shops on their doorstep," says Iain.