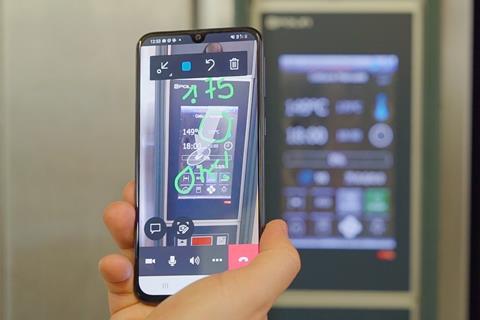 Ingredients supplier Puratos has launched an augmented reality app to offer bakers immediate customer support and advice.
Called Digital AdvisAR, the tool connects bakers, patissiers and chocolatiers to the company's specialists, who are available to answer questions on recipe, technical or quality challenges.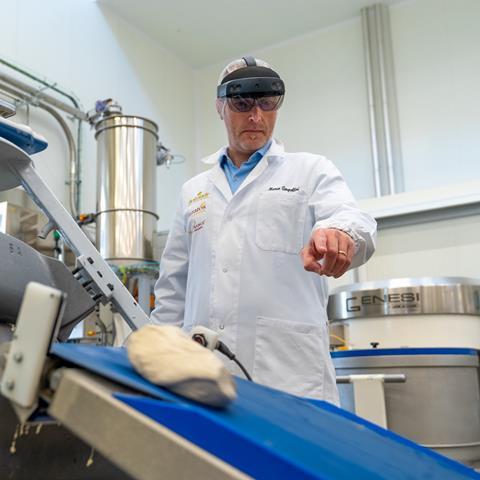 The technical advisor can see what the customer is seeing through their device, discuss it, draw on screen and visually demonstrate where the problem is and how to resolve it. When required, additional Puratos colleagues can also join, such as experts in a particular application. Enhanced technical support, with Microsoft's HoloLens, is also available.
The software requires an internet connection to work and can be downloaded from the 'usual app stores', Puratos said. Customers will continue to receive in-person visits from technical advisors if issues cannot be resolved virtually, the company added.
The inspiration for the technology was a November 2019 Harvard Business Review article advocating the use of AR strategy and customer interaction benefits, Christophe Surdiacourt, Puratos group customer technical support director, explained.
"Today's bakers, patissiers and chocolatiers are exceptionally skilled, but even the most experienced may occasionally encounter technical problems that could impact business," he said.
"With the increasing digitalisation of our technical service, customers will now have the option of first receiving virtual support with more flexibility and without the need to wait for an expert to arrive. This is more than an investment for Puratos, and we can't wait for our customers to benefit from this new tool."
The news comes after the Puratos Group announced the acquisition of Netherlands-based seeds and grains supplier Schobbers for an undisclosed sum in October.
Following the acquisition, the family-owned business will operate under the name Puratos Schobbers from its current base in Venlo, supplying bakeries, confectioners, snack makers, cereal and muesli operators and foodservice outlets with a range of seeds, kernels, flakes, ancient grains and grits sourced from all over the world.
Earlier this year, Puratos launched a start-up incubator to assist the development of products, services and ingredients in the bakery, patisserie and chocolate sectors. The global food tech venture, called Sparkalis, has been designed to focus on collaborations that would make baked goods healthier and more sustainable, the ingredients supplier said.