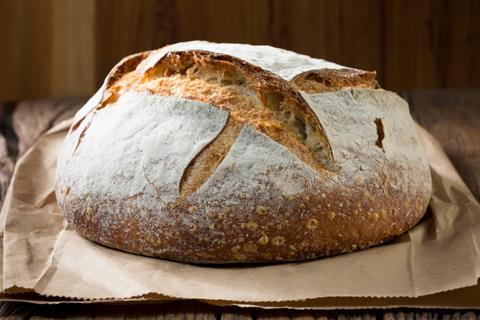 Real Bread Week, organised by the Real Bread Campaign, is set to take place on 20-28 February.
Run annually since 2010, the week aims to encourage people to buy additive-free bread from local, independent bakeries. It also promotes home baking and raises awareness of Sustain, the charity behind the Real Bread Campaign.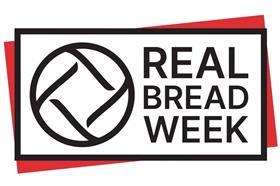 "We're working towards a future in which everyone has the chance to choose real bread, whether skilfully crafted by a local baker or lovingly made at home," said Chris Young, Real Bread Campaign coordinator.
The campaign is encouraging bakeries, baking schools, mills and local markets to organise classes, feasts and other activities (within government guidelines) during Real Bread Week, while home bakers are urged to share photos of their efforts on social media with the #RealBreadWeek tag.
Sales of merchandise, including t-shirts, mugs and aprons, will contribute to the Sustain charity.
Ahead of Real Bread Week, the campaign is holding an online event for SME bakery decision makers on 2 February, 3-5pm, entitled Baking a Better Career.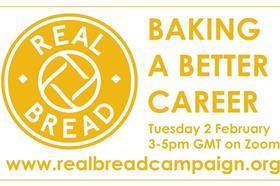 Topics under discussion include production scheduling and staff hours, involving team members in decision making, pay and benefits, and building wellbeing into a bakery's operations and culture.
Panellists include Laura Bullock, owner of Seven Hills Bakery in Sheffield, who will be speaking about her experiences as a Living Wage employer.
Tickets for the online event are free, but attendees are encouraged to donate £10 to the Real Bread Campaign. Advance booking is required.