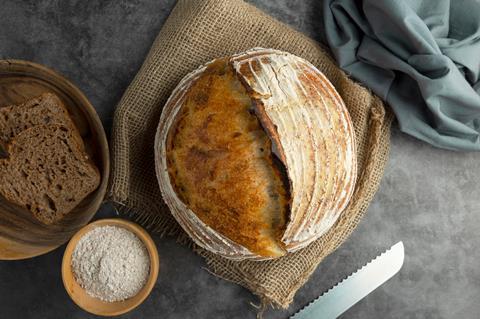 Bakers across the globe are gearing up to showcase additive-free loaves as Real Bread Week, organised by the Real Bread Campaign, kicks off.
Running from 20 to 28 February, the 2021 celebration comes after a surge in making and buying bread, as well as micro-bakery start-ups.
Covid-19 meant that bonds between bakers and their neighbours were strengthened, and independent bakeries were reinforced as the hearts of local communities, the campaign said.
Bakeries, schools and mills are among those taking part. Here are some highlights: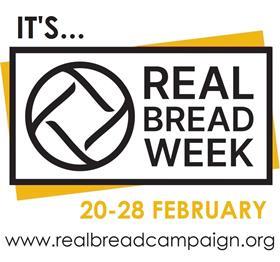 Hen Corner – the 'urban smallholding' and micro bakery is offering online classes such as How To Make Bread (22 February) and Micro Bakery (26 February). For every bakery order and class booking in the week, founder Sara Ward will bake an extra loaf for food bank Hounslow Community FoodBox
Ma Baker – for every loaf bought, owner Liz Wilson will bake loaves for Hammersmith & Fulham Foodbank on 26 February
Scotland The Bread – people are invited to buy Solidarity Bags of heritage wheat flour, which will be sent to bakeries and community organisations for locals to bake with
Toast Ale x Hobbs House Bakery – to mark Real Bread Week, the brewery has collaborated with Hobbs House Bakery to launch Wheat Beer on 25 February. Brewed using surplus organic loaves, it will be the first beer to carry the Real Bread Loaf mark. It is also part of Toast Ale's Rise Up campaign with fellow B corporations
Virtuous Bread – the social enterprise is hosting a free Zoom bake along on 21 and 28 February.
Those involved are encouraged to interact on social media using the hashtag #RealBreadWeek.
"We're working towards a future in which everyone has the chance to choose Real Bread, whether skilfully crafted by a local baker or lovingly made at home," said Real Bread Campaign co-ordinator Chris Young.
People can choose from over 1,000 bakeries on the Real Bread Map via the Sustain website and are encouraged to share #WeAreRealBread selfies on social media. Last year saw more than 2,000 posts from at least 37 countries, it added.