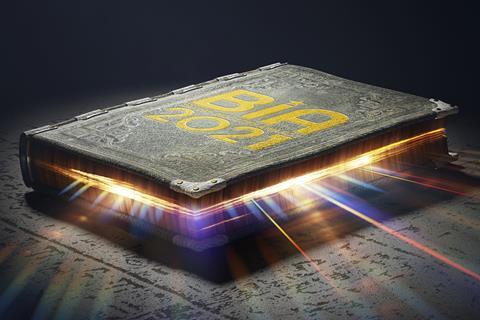 Conjure up some magic for your people, products, and business by entering the Baking Industry Awards 2021!
The awards, due to take place at the Royal Lancaster in London on Thursday 21 October 2021, celebrate the best the industry has to offer.
Businesses and individuals who are shortlisted, and take home the trophies, reap many benefits including fantastic publicity, recognition from their peers and a massive morale boost for staff.
There's 14 categories to choose from including Baker of the Year, Rising Star Award, Craft Bakery Business Award and Bakery Manufacturer of the Year.
What's more, there are new categories for the 2021 event including Sustainability Initiative of the Year and Team of the Year – giving your business and employees even more chance to shine.
"Winning a Baking Industry Award is something to be truly proud of," said British Baker editor Amy North. "You've got to be in it to win it. Have confidence in your people, products and business and enter today! I can't wait to see the fantastic stories and innovation from the past year."
What's involved?
The Baking Industry Awards are free to enter and all entries will be examined by a panel of judges, including representatives from the category sponsor as well as an independent judge.
A shortlist will be drawn up with those on it requested to send products in for judging, invited to an interview or asked to arrange a site visit, depending on the category. A representative of British Baker joins each of the final judging panels to agree the winners.
If selected as a finalist, you and a guest can attend the 2021 awards ceremony free of charge.
This year's event will feature a magical theme and will begin with a drinks reception, followed by a three-course dinner, then the awards ceremony itself which is hosted by a celebrity presenter.
How to enter
To find out more about the categories, and to enter the awards, visit our dedicated website.
Once there, simply select the category you'd like to enter and follow the instructions.
The deadline for entries is Monday 17 May.