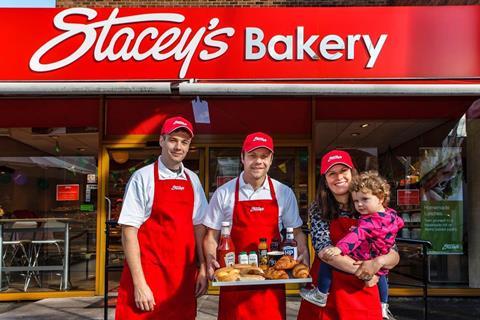 Derbyshire-based Stacey's Bakery has begun a search for local lockdown heroes who went above and beyond to help others during the Covid-19 crisis.
Having adapted its services to meet the needs of its local communities, the bakery is now looking to recognise the efforts and achievements of three local people by offering them a month's worth of free cake for their hard work.
"The idea is really simple. We want people to get in touch and nominate their community heroes from in and around Ilkeston, Eastwood and Heanor," said managing director David Stacey.
"We want to know who the nominees are, why they're being nominated and what they've done to deserve recognition. Whether that's someone who's helped alleviate the loneliness of the elderly, someone who's helped kickstart socially distanced activity groups or someone who's assisted with shopping or gardening gear, we want to hear about them so we can help tell their stories."
Nominations for the Stacey's Community Hero award can be made via the bakery's website and the deadline for nominations is midday on 1 September.
Once the nominations are in, the Stacey's Bakery team will pick three people that they think have done the most to help out during lockdown. These three winners – one from Ilkeston, one from Eastwood and one from Heanor – will receive a month's worth of cake for their efforts.
"Having served these communities for a century or so, we know how caring and tightknit they are – so now the restrictions are easing, we're keen to uncover the stories of some of the local people who have gone the extra mile to help make other people's lives better," Stacey added.
The bakery increased bread production threefold to help meet local demand during lockdown and ran a delivery service to fulfil orders from elderly and vulnerable customers in the community. It also created children's gingerbread decorating packs.