Industry recognition, media coverage, increased sales and a big thanks to hardworking teams are just some of the benefits of being shortlisted for a Baking Industry Awards.
The awards, which take place on Thursday 21 October at the Royal Lancaster, London, celebrate the best people, products and businesses bakery has to offer.
With the entry deadline across the 14 categories drawing near – it's on Monday 17 May 2021 – we find out what it really feels like to take home one of the prestigious awards.
And, who better to tell you than our class of 2020? Here's what some of the winners had to say: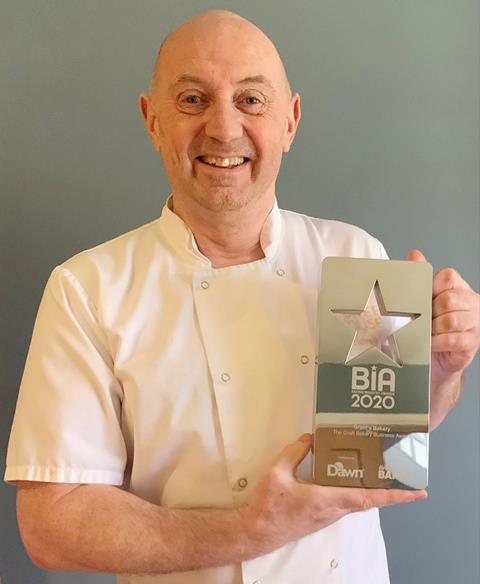 Andrew Cotterell, master baker, Grant's Bakery – The Craft Bakery Business Award
"It's great that the hard work we have put in has been recognised, especially when you know the judges have a good knowledge and understanding of what goes into producing quality products and the effort involved.
Hard work pays off. We'd really like to thank our team – without them we couldn't have achieved any of this and we really appreciate the fact they have never let us down during this strange year when everyone was living under such awful circumstances. They were willing to quite literally go the extra mile by volunteering to deliver goods even in their own time if we weren't able to get to a particular area."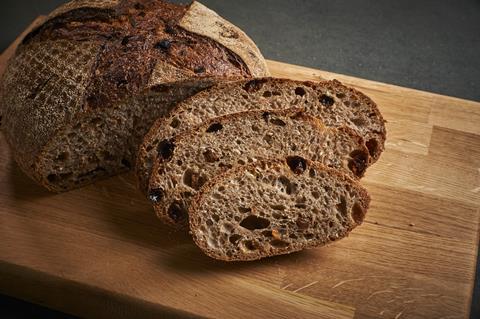 Lee Smith, owner and baker, Poppyseed Bakery – Speciality Bread Product of the Year
"You have to love what you do and be willing to work hard at it. I've seen many new bakers in recent years start up because it's a fashionable thing to do but never realise how hard a job it is. Be proud of what you do and don't let your consistency slide just because you get good reviews or win things."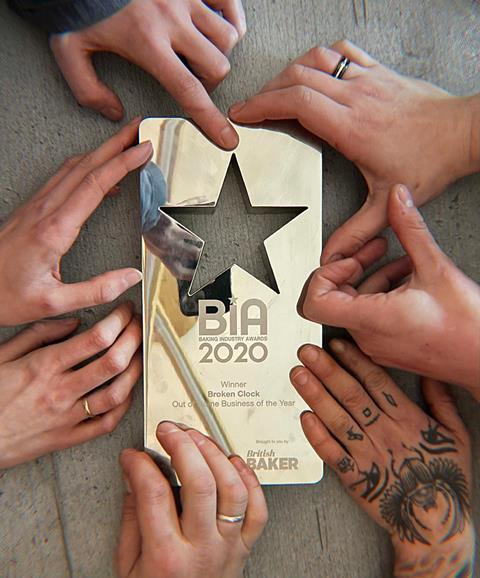 Anna Medjanskaja, owner, Broken Clock – Out of Home Business
"Winning is something magical. The award tells you that you're on the right track, so just keep doing what you're doing and working more. It has definitely pushed us to create more and push our standards even further.
"We are very happy to share this award with our team. They are the best team ever and we are happy to receive this award to show them how good and special they are.
"[Our message to the industry is] believe in what you do and change quickly. To survive and so business now is only possible if you are very flexible and don't follow the script."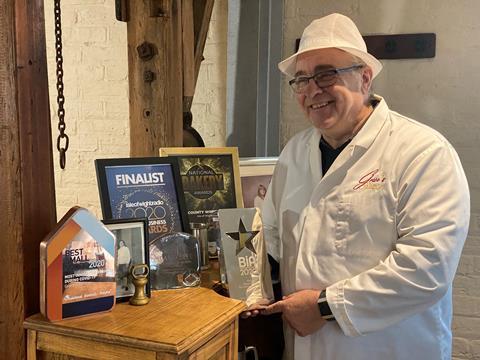 Sarah Redrup, marketing manager, Grace's Bakery – Customer Focus Award
"To receive national recognition for all of our hard work during a time of crisis feels amazing. We are so grateful to our customers, retail and wholesale, who have supported us this year, without them we may not have made it.
"We are endlessly grateful and proud of our team for all that they have achieved and adapting so well. They have really come through for our customers. Although this past year has been incredibly difficult and challenging for us all, we think it has highlighted something very positive – that we are a resilient and creative industry."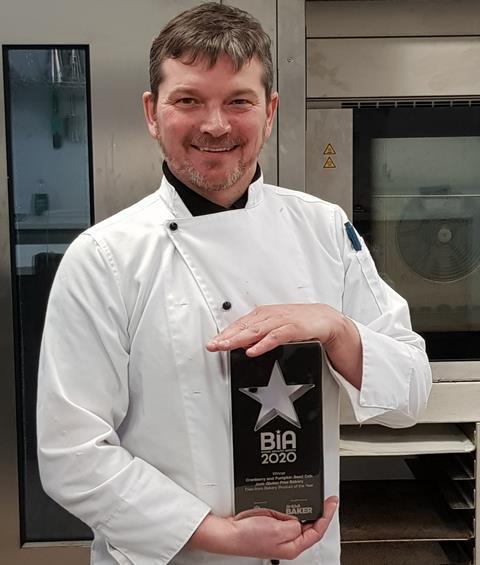 Ronnie Stebbings, MD, Just: Gluten Free Bakery – Free-from Bakery Product of the Year
"We are a bakery based in central Scotland so to be recognised by the baking industry is a phenomenal accolade for us. The Baking Industry Awards are instantly recognisable across our industry and to be shortlisted is a privilege – actually winning is a whole other level!
Our team work really hard to make safe, great tasting products for our customers. Receiving such a prestigious award is a very tangible reminder of how important our work is. It makes us all very proud."
If this has got you feeling motivated, then head on over to our dedicated website to enter.