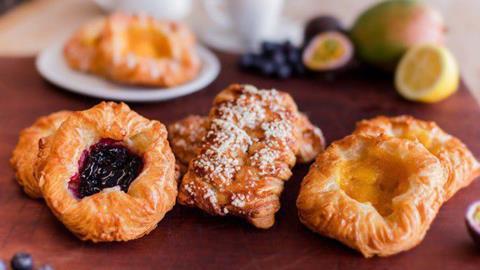 Aryzta has halted production in eight of its bakeries and furloughed almost a third of its staff to mitigate the impact of the coronavirus outbreak on trading.
The company has revealed how it is working to maximise cash and minimise costs as the impact of Covid-19 hits the foodservice industry hard.
While Aryzta's Covid-related actions are under constant review, they currently include pausing production at eight bakeries – three in Europe and five in North America. The company has also temporarily closed further production lines to reduce capacity in line with demand.
The business has previously stated it has been 'strongly impacted' by the decline in the foodservice and quick-serve-restaurant markets during the coronavirus outbreak.
Around 30% of the workforce has been furloughed, while the executive management team have taken a three-month 30% salary cut, and the wider leadership team taken 15%.
Aryzta has also suspended future capital expenditure other than the maintenance and health & safety, and postponed future Project Renew programmes where further cash would be required. Project Renew is the company's ongoing cost reduction programme.
The company today (4 May) stated the majority of its lenders have agreed to an amendment of its financial covenants. These apply to forthcoming covenant tests relating to the annual financial statement at the end of July this year and the interim financial statement at the end of January 2021.
It also reported it has improved its liquidity position, holding more than €385m at 30 April, up from €360m at 24 March 2020.