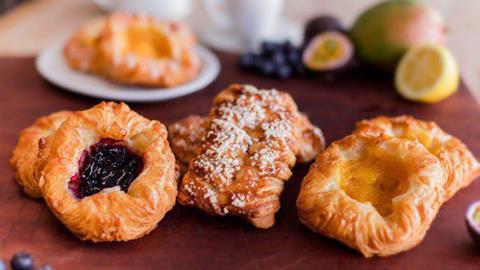 Frozen bakery specialist Aryzta has commenced its journey 'back to improved performance', as it notes a revenue decline of 20.3% for Q1 2021.
These losses, it said in a first quarter revenue update, were in line with expectations and take group revenue to €672.6m.
Aryzta saw gradual improvements over the period compared to Q4 2020 however gains in quick service restaurants (QSR) and retail channels were offset by Covid-19 losses in foodservice.
"The Q1 results were broadly in line despite the significant COVID-19 related disruptions and associated higher costs and suboptimal capacity utilization rates," said Aryzta chair Urs Jordi, who was recently appointed interim CEO after Kevin Toland exited the business.
"The next phase of Aryzta's journey back to improved performance, reduced complexity and the empowerment of local teams has commenced. Our new business model changes to a simpler country focus model with deeper customer relationships. This will lead to organic growth, lower costs and improved margins, and all of this guided by the significantly enhanced bakery, financial and turnaround experience at governance and operational level."
Looking at Aryzta Europe specifically, organic revenue declined by 15.7%. Most countries have recently seen an increase of Covid-19 cases and additional lockdowns or restrictions, which has 'significantly' impacted the foodservice channel.
Large retail, meanwhile, remained 'relatively robust' even though revenue was impacted by social distancing regulations and ongoing changes in customer behaviour to packaged goods. QSR also performed comparatively well despite restrictions on indoor dining.
In October, the business announced it was taking decisive action to maximise cash and reduce costs as it moved to a simplified business model. It's also appointed chief restructuring and transformation officers as well as Houlihan Lokey and Alantra as financial advisors for asset disposals.
As of 31 October, Aryzta maintained liquidity of circa €445m, with €320m cash and €125m of undrawn RCF facility versus liquidity of €424m at 2020 year-end. Aryzta has only limited debt maturities for the upcoming 12 months (€9m due March 2021 and €40m due September 2021).