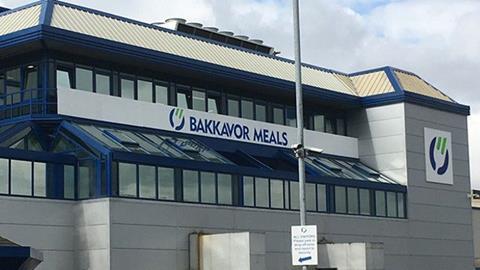 Bakkavor has delivered a 'strong and resilient' performance, according to CEO Agust Gudmundsson, reporting a group revenue dip of 4.9% for the 2020 financial year.
Like-for-like UK sales at the business, which produces desserts, pizza and bread among other things, were 5.3% lower for the 52 weeks ended 26 December 2020 compared to the year before.
The figures were reported in a trading update today (14 January) which said the recovery of sales reported at the end of H1 continued into the second half. However, volumes were adversely impacted in the final quarter by further lockdown restrictions, particularly affecting food to go. Christmas volumes, meanwhile, were in line with 2019.
The business said 'decisive mitigating actions' were taken to lower its cost base and preserve cash at an early stage of the pandemic. Factory operations were adapted, and strategic restructurings undertaken to accommodate lower volumes.
As such, Bakkavor believes it will deliver adjusted EBITDA for the full year broadly in line with the £138m reported for the year prior.
It added that by focusing on cash management, which included a temporary reduction in non-essential capital expenditure and suspension of dividend payments, the business continues to operate with 'significant headroom' of £200m against its debt facilities of £537.5m.
"These are unprecedented times but the hard work and dedication of our teams, together with our scale and long-standing customer relationships, has delivered a strong and resilient performance. I am incredibly proud of our colleagues who have gone above and beyond in the toughest of circumstances," said CEO Agust Gudmundsson.
"Notwithstanding the ongoing impact of Covid-19, we have a sound business model and solid platform that leaves us well placed to navigate the current environment and achieve long-term sustainable growth."
International business
Looking at its international business, Bakkavor's US business grew by 12.7% on a like-for-like basis. This revenue uplift, together with a strategic restructuring of its operations, has led to a turnaround in performance and secured 'sustainable and profitable growth' for the second half of the year.
The growth reported within the US was, however, offset by a decline in revenues of 21.6% in China – its business most severely impacted by the pandemic. Whilst Bakkavor continued to see reduced demand in Hong Kong due to ongoing civil unrest, it saw a steady improvement in sales in mainland China in the second half of the year, signalling overall recovery in the region.