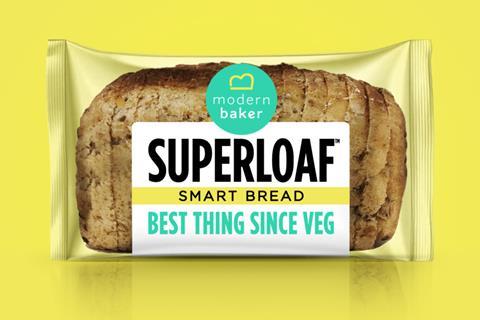 Oxfordshire-based Modern Baker has debuted what it claims is the "healthiest loaf ever made".
The NPD, called Superloaf, took five years to develop and is geared towards supporting immune health.
Benefits of the seeded sourdough, which counts barley flour, sunflower seeds, tapioca flour, hemp and seaweed among its ingredients, include slower glucose absorption, reduced-calorie load and optimised gut microbiome activity, the bakery claimed.
Modern Baker co-founder Leo Campbell said the fibre profile had been changed to "incorporate a range of plant nutrients" which comprise soluble, insoluble and fermentable fibres that help to control glucose absorption in the small intestine and support the gut microbiome.
At 208 kcals per 100g, the "clean label" bread is also lower in calories than a traditional seeded variant, Campbell added.
Hovis Seed Sensations, for example, has 278 kcals per 100g while Warburtons Seeded Batch contains 267 kcal per 100g.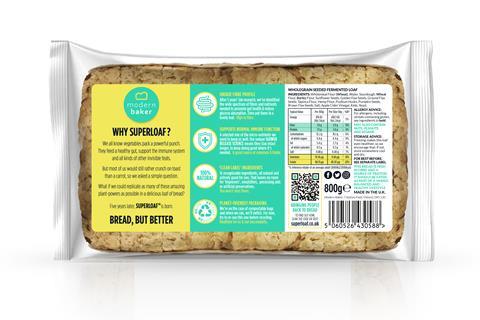 Modern Baker secured funding from five Innovate UK grants and private investors and worked in partnership with several scientific organisations including Newcastle University's Biosciences Institute, Oxford Brookes Centre for Nutrition & Health and Campden BRI.
Among the studies examined were whether freezing could raise the health credentials of bread as well as its impact on blood glucose response, fibre levels and nutrition, and how to improve fibre levels to help combat diet-related chronic ill health and proof of a market for healthier bread.
"Our aim is to normalise alt bakery in the same way that Oatly, Impossible and Beyond are doing with alt dairy and alt meat," Campbell added.
The development process for the 800g sliced loaf, which is being sold on Amazon Fresh (rsp: £2.50), saw thousands of iterations.
The next steps
Campbell said one of the biggest challenges was to ensure the loaf would be highly scalable so it could be used outside the artisanal market and in the industrial sector.
This iteration of the loaf, he added, is sourdough but there will be non-sourdough options going forward as its "efficacy as a healthy product isn't reliant on the long fermentation process".
"It has been formulated to be able to work with a wide range of industrial equipment," Campbell said. "We're working with our partners so that we can incorporate it into a Chorleywood process in due course."