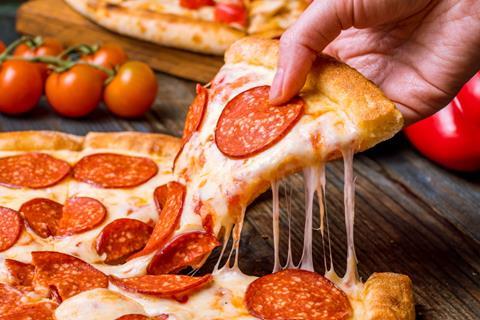 The UK baking industry has expressed its dismay at the government's plans to move ahead with an advertising ban on food and drink that is high in fat, salt, and sugar (HFSS).
The Department of Health and Social Care confirmed plans last week which will mean adverts for HFSS products can only be shown on UK TV between 9pm-5:30am while an online ban would affect all forms of paid-for advertising, including that on social media and influencer marketing.
Cakes, biscuits and pizza are among those in the firing line under the new rules, which are due to come into force at the end of 2022.
Here's how representatives from the baking industry reacted to the news:
Gordon Polson, chief executive, Federation of Bakers
Given the scope of the proposed HFSS advertising rules, the impact on FoB members is likely to be limited. However, whilst the Federation of Bakers recognises the importance of tackling childhood obesity and that the food industry has a role to play in this, we do not agree that an advertising ban is an effective way of achieving any significant impact.
Philippa Knight, marketing director, Puratos UK
The HFSS advertising ban presents both challenges and opportunities for our industry, but we do need to work together to address the significant issues around obesity and its related health problems.
Manufacturers have already been successfully reducing fat, salt and sugar in products for many years but as technology advances there are definitely opportunities to do more. Reformulating to achieve a specific nutrient score while considering the impact on taste and cost could require large amounts of investment in a relatively short time frame. However, this type of challenge can drive innovation and we expect to see categories evolve and grow in value.
Kate Halliwell, chief scientific officer, Food and Drink Federation
We are disappointed that the government continues to press ahead with headline chasing policies which will undermine existing government policies, principally the reformulation programmes to reduce calories, sugars and salt and portion sizes.
The proposals would make it difficult to advertise many products that have been carefully reformulated or created in smaller portions in line with the government's own targets; for example, Cadbury would not be able to advertise their 30% reduced sugar Dairy Milk.
Not only do the proposals signal a lack of joined-up policy, the implementation periods for both advertising and promotional restrictions do not give businesses enough time to prepare for the changes. While we are disappointed that government is pressing ahead with its plans for the bans, we will continue to work with government constructively to ensure the policies are practical.
Jim Winship, director, British Sandwich and Food To Go Association
It's over the top – it's not really dealing with the problem and banning advertising doesn't really work in the long term. We have put forward proposals in the past to the government about putting total calories on products so that consumers can make proper judgements.
The manufacturing sector and bigger operators are very upset with this in the sense they have excluded businesses that have under 250 employees which creates a very unfair playing field… There may well be legal challenges on that from some of the bigger players in the industry.
It would be far better if the government would work with business if they're serious about dealing with obesity. The food industry, generally, is up for dealing with the problem, but it needs to be done in a constructive way that allows businesses to carry on functioning properly.
We accept there is a need to manage obesity in this country and we're very willing to work with government to do that, but actually the notions they are taking are hammering businesses for political gain rather than achieving anything.