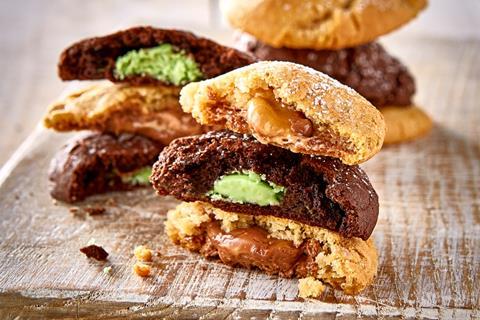 Nostalgia, comfort, enjoyment and indulgence are the four trends set to dominate bakery ranges in autumn and winter, according to CSM Ingredients.
As such, the supplier expects to see a rise in cookie cakes, stuffed cookies and traditional Halloween baked goods that meet these needs as bakers gear up for one of the busiest times of year.
Flavours to focus on include nuts and warming spices such as cinnamon and chai, it added. Meanwhile, chocolate and marshmallows used in cookie cakes and stuffed cookies will help achieve 'stand out on shelf' and dial up the indulgence by taking a year-round favourite to the next level.
To tap into these trends, CSM Ingredients has developed a range of recipes including Spiced Toffee Apple Traybakes, Stuffed Cookies and Chai-Spiced Maple & Pecan Cookies.
Halloween
Spiders and monsters will prove popular at Halloween, according to CSM Ingredients, as well as traditional ghosts and ghouls with all the creatures expected to be seen across cakes, cookies, and doughnuts. When it comes to colours, CSM believes purple will dominate the spooky season in 2022.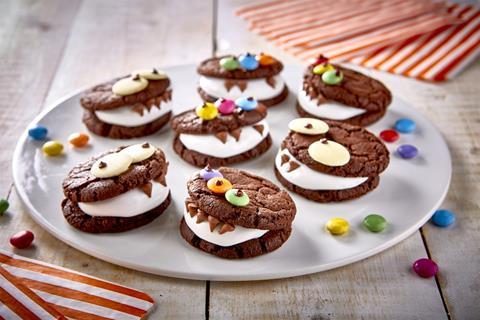 "As customers tend to dine inside, food is already seen as an accessible and affordable way for people to treat themselves and their loved ones and bakers should bear this mind at Halloween by creating stand out, amplifying flavours, colours, textures and interactivity," says Cristiana Ballarini, marketing director pastry mixes at CSM Ingredients.
"Utilising all the different on-trend themes from spiders and monsters, ghosts and ghouls to spiced stuffed cookies, bakers can really flex their artistic talents when it comes to high quality, product ranges that appeal to all age groups."
The supplier has also unveiled recipes for Spider Cupcakes, Ghost Cookies and Monster Cookies to help bakers tap into consumer needs during the build up to Halloween.