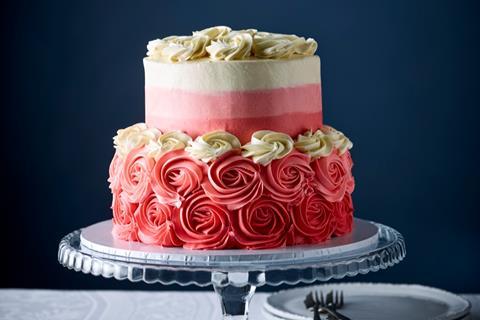 Patisserie Valerie is hoping to secure a bigger slice of the celebration cake market with a new luxury Signature Collection.
The range features seven handmade designs with modern ombre effects, rosette cakes and understated fruit decorated options.
Each cake in the Signature Collection can be ordered with vanilla sponge with a strawberry compote filling, or chocolate sponge with a chocolate cream filling from Patisserie Valerie's website. A personalised inscription, glitter cake toppers, candles and balloons can also be added.
The cakes are baked fresh then frozen and packed with dry ice to protect their appearance in transit. Once delivered, they need to be defrosted overnight in the fridge for a minimum of eight hours.
Here's what the range looks like: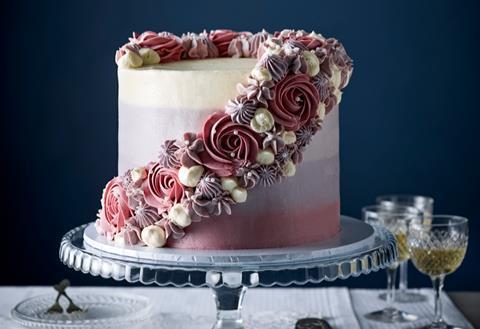 Floral Waterfall Cake – £85, serves 22-24
With a 'striking, showstopping' design, this cake has five layers of sponge coated in shades of lavender and lilac Swiss meringue buttercream with intricate rosettes and sugar pearls falling around the cake.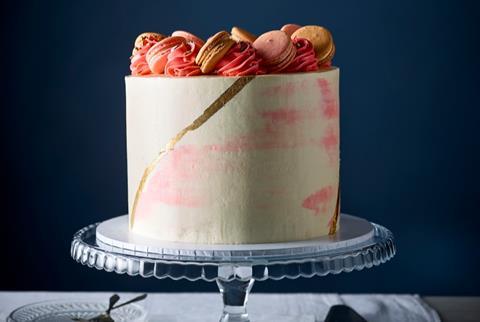 Pink & Gold Leaf Marble Cake – £85, serves 22-24
This cake taps into the growing marble trend with edible 24-carat gold leaf and salted caramel and rose macarons, atop five layers of soft sponge.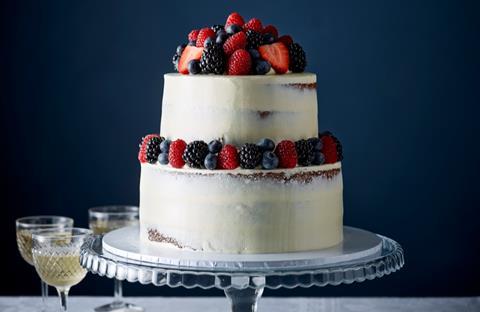 Two Tier Fresh Berry Cake – £75, serves 16-20
For something a bit more understated, Patisserie Valerie is serving up a two-tier cake topped with fresh strawberries, blackberries, blueberries and raspberries.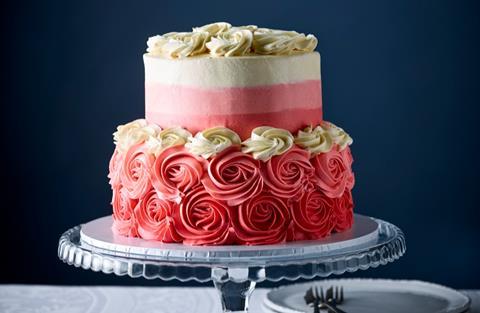 Blue or Pink Ombre Rosette Cake – £75, serves 16-20
Shoppers have the choice of blue or pink iterations of this vibrant cake which features hand-piped roses and ombre stripes.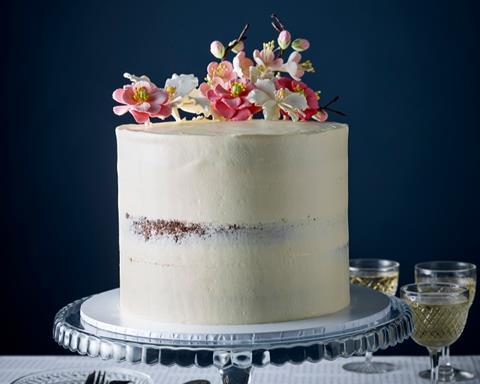 Naked Blossom Cake – £85, serves 22-24
Five layers of sponge coated in Swiss meringue buttercream and finished with 'ever-so-carefully crafted' sugar flowers including cherry blossom, white clematis and pink spring blooms.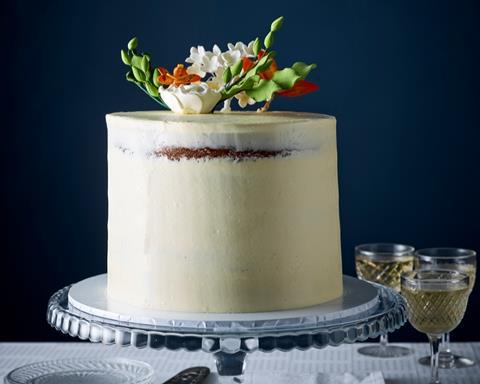 Naked Signature Lily Cake – £85, serves 22-24
This cake features sugar flowers of rose, white hydrangea, orange lilies, assorted leaves, and buds.